The finest is yet to come with the digital cameras of the future. Technologies in digital cameras are consistently upgrading with many latest features and functions, thereby improving the old versions. The latest technologies included in the digital cameras today were already discovered years ago, but for a different purpose before it became the major part of the mainstream digital camera industry.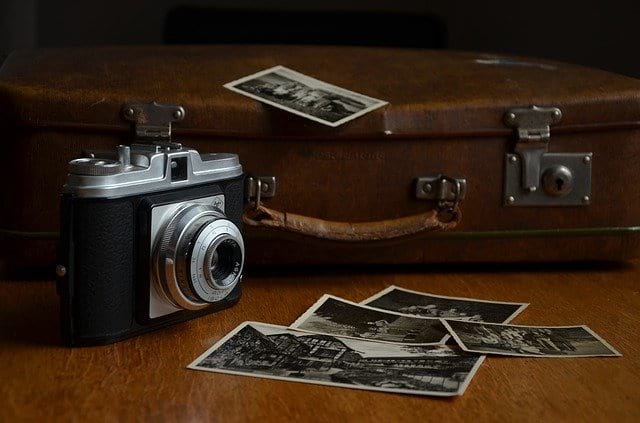 Below is the list of some promising and interesting upgrades that you are likely to see in digital camera technology in 2020 and beyond. You have to shell out a huge sum of money to buy the latest digital cameras with upgraded features. Don't fret as Couponscurry.com brings the latest Tatacliq and Amazon promotional code for cameras to help you buy the latest technology in camera at discounted rates.   
Missing Shutter Button
The future cameras are likely to come with no shutter button; instead, users need to twinkle or use voice command to tell the cameras to capture images or record videos. The cameras are likely to work like a hands-free Smartphone where you provide voice command without pushing any button. The cameras are likely to come with a person's glass or other everyday items to make the operations easier and hands-free for the users. 
Redefining Ultra Compact
The ultra-compact camera is the future, which defines as one that measures one inch less in thickness levels. Compact cameras are always the best choice because it fits easily into your pocket and palms. Future cameras are likely to redefine ultra-compact by creating cameras that are 0.5 inches in thickness, and this makes it smaller in dimensions compared to existing cameras.
As the cameras' size is likely to reduce, the high-tech components inside the camera will also shrink. The ultra-compact cameras would integrate touch screen, better lens, and hardware. 
Smell Graphy
Photography is the visual medium, but the future digital cameras are likely to come with a sense of smell that can be added to photographs. So, you will capture photographs that can stimulate the senses apart from vision. It is something interesting that you can expect in future cameras. The users of these future cameras can command the lens to capture the smell of the scene while embedding it with the visual images captured by the lens. The feature to add smells in the images is optional, as you don't need this function in every image. It is great only when capturing images of food or the field of flowers. 
Dot Sight Camera
Dot sight mechanism is the futuristic function that you will see in future digital cameras. This mechanism helps in tracking far-off subjects with its powerful 50-80X optical zoom ability in full engaged mode. Photographers using cameras with long zoom lenses always experience that the subject moving out of frame while recording with zoom. Dot Sight mechanism is included in the pop-up flash unit, and it gives the camera unique features. It is the feature that you won't find with any consumer-level cameras. 
Light Field Recording
Future digital cameras are likely to use light field technology, and this concept will become a bigger part of future photography. The light field recording function allows you to record photos and determine the part that you want to have in focus when editing it later. 
No Additional Lighting Needed
The future digital cameras excel in photography even in low light conditions. It needs no extra lighting for photography in low light conditions. The ISO settings in the cameras can easily determine the sensitivity to light for the image sensor, and 51,200 is the common highest ISO settings in DSLR cameras today. But the future cameras are likely to come with the highest ISO settings of 4-5 million. It efficiently allows cameras to work best in dark modes and low light conditions without additional lighting. 
The future digital cameras would feature Night Sight that uses the algorithms and machine learning to produce great low light images. More digital cameras are likely to include the best low light photography feature in the coming years. 
Unlimited Battery Backup
Digital cameras come with rechargeable batteries that allow users to capture hundreds of images per charge. Imagine a camera that can keep charging your battery even when capturing or recording videos without having to plug into the wall socket for charging. The future digital cameras come with solar energy cells that allow the battery to charge using solar power while capturing images and recording videos. 
You are not required to plug the battery into a wall socket for charging, as it will charge automatically when it comes in contact with solar power. So, you can continue capturing moments without worrying about battery draining. 
These are some of the latest technologies that you can expect in future digital cameras. Again, you have to shell out more money to opt for such technologies in the future. There is a Tatacliq discount code for new cameras that you may use while buying to save some money on your future digital cameras.