How to restore Deleted Images in windows without any software:
There is a very popular line – "A picture is worth a thousand words". Most people save their best moments on photos and videos for a lifetime and then store them on their PC or any other hard disk, so that any time after seeing those photos, you can easily regain those beautiful memories and again cherish those moments. However, what will be the situation if you will accidentally delete some of your valuable photos by mistake – due to any malware attack, computer hardware failure, or even by human error? Fortuitously, deleting any important photo and then realizing that it was a big blunder can be a heart-stopping moment for many of us. After realizing our mistake, we all try to search for the best methods to recover deleted files in Windows.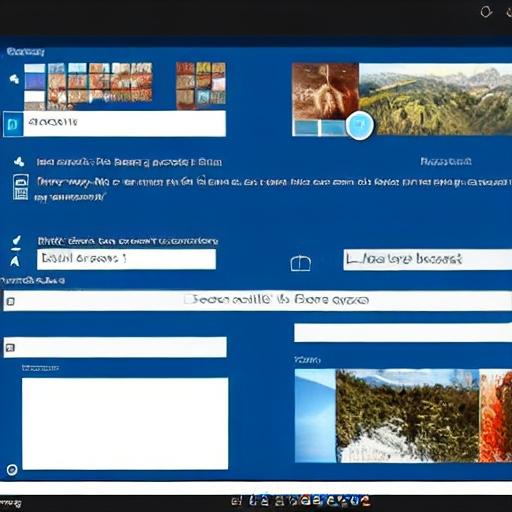 Over the internet, there are countless websites and software to download for restoring deleted images in Windows, but most of them are not that effective and also time-consuming without providing the desired results for the users. Even though there are numerous unauthentic image recovery tools that are freely available online for users, they are not safe to use, as some tools are full of various kinds of viruses and other malware attacks. So, if by mistake you have deleted some important photos from your computer and now you are questing for the best methods to recover deleted files in windows, here are the four ways to recover deleted photos from Windows 7/8/10.
Methods 1: How to recover deleted photos and other files from Windows Recycle Bin
As we all know, when we don't permanently delete photos and other files from our computer and if by mistake we delete any important file, this particular file just moved to Recycle Bin of the Windows Operating System. In this condition, any user can easily retrieve the already deleted photos or other files by following the given steps below:-
First, double-click on the icon of Recycle Bin and open it.

Then, select the file and right-click on the required photo or file that you want to improve.

At last, select the "Restore" option to retrieve the desired file.
This is the easiest method to recover deleted files in windows, but then only when the user mistakenly deleted any pic and it moved to the Recycle Bin. However, this method does not retrieve permanently deleted files from Windows.
If you really want to restore the permanently deleted files, which you are not able to find in the Recycle Bin or if you want to retrieve the deleted photos after emptying the Recycle Bin, then kindly read the following other methods to restore the permanently deleted images from your computers.
Method 2: How to retrieve deleted images from Backup Files
Some people have a good habit of backing up their important photos and other vital files such as business data, working documents, videos of any event, etc. The user can create a backup of his important data on the same computer or even can store it on another computer or on an external hard disk. You can try your luck as maybe the backup files contain those required photos and from there you can quickly and efficiently restore the desired files.
Method 3: How to retrieve photos from the Previous Version  
The Windows Operating system has a good feature to back up the files, which is called "Previous Versions". The user can use this feature to recover his important photos and files.
Steps on how to recover deleted files in Windows:-
First, go to the particular file location, where the deleted photos were stored earlier.

Then, right-click on the folder and select the "Restore previous versions" option.

In the pop-up window, the user can usually find the previous versions option.
If, in any case, you are not able to find the "Restore previous versions" option, follow the below discussed steps to get it.
Steps for getting the "Restore previous versions" option
First, hold on the Windows key and "R" key together and then type "control panel".

Then, click the "OK" button to open Control Panel and head to "System" > "System Protection".

Now, select the hard drive and configure the restore settings.

Now, select the "Restore system settings and previous versions of files" option and then click the "OK" button.
Now, when you right-click on any folder, then the user will get the option to "Restore previous versions". After this, the user can easily and efficiently recover deleted photos and files in Windows without any hassle.