Unlock potential with big data? Yup! With the correct strategy, big data can display opportunities. It can also help businesses make better decisions. Ready to use big data's power? Read this article!
Get insight on how it can help your biz succeed. Unleash the power of big data now!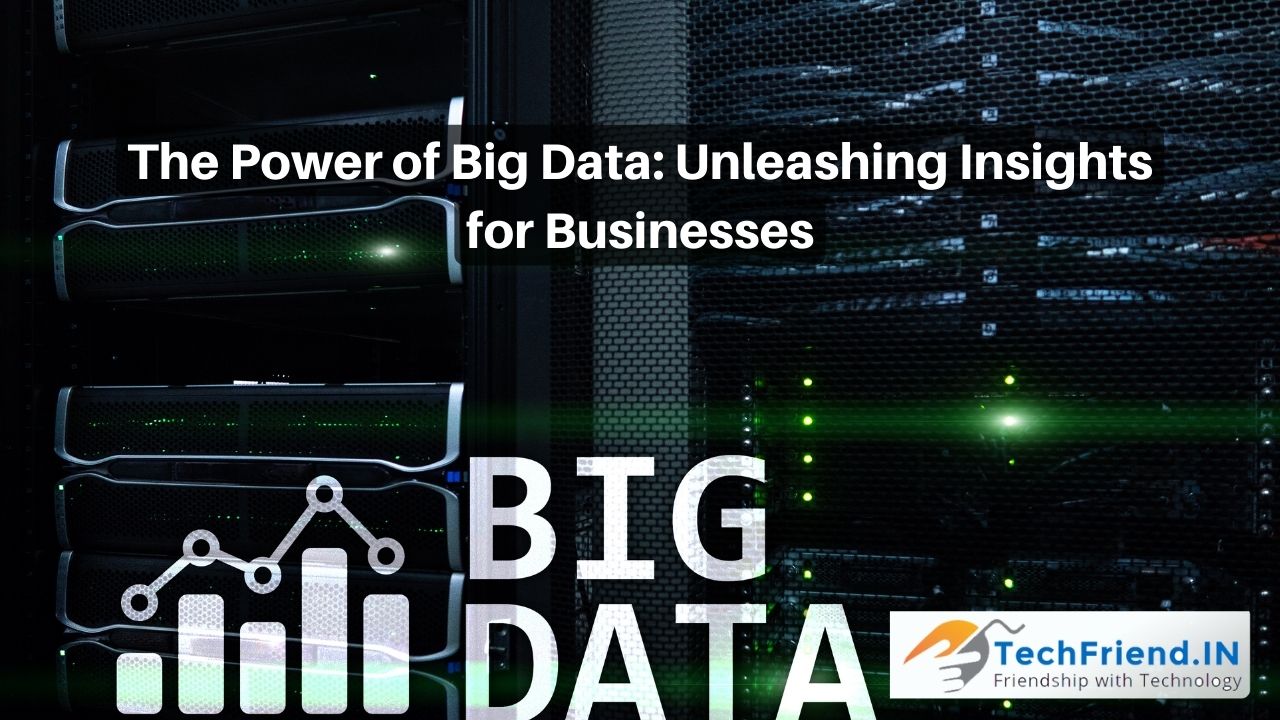 Big Data Analytics: Driving Data-Driven Decision Making:
Big Data Analytics is key in helping businesses make data-driven decisions. It gives them the power to get valuable insights from large data sets. These insights can shape strategies and enable success.
Moreover, Big Data Analytics can also uncover hidden details. By digging deep into data pools, organizations can see patterns, correlations, and trends. This gives them an advantage and priceless business intelligence.
To make the most of Big Data Analytics, businesses should:
Invest in strong infrastructure and tech to manage and analyze data.
Make sure their data input is of good quality, for accurate analysis and reliable results.
Hire skilled data analysts or collaborate with experienced analytics firms for interpreting complex datasets and getting actionable recommendations.
By following these tips, businesses can maximize the potential of Big Data Analytics. This will allow them to make informed decisions, leading to better business performance and growth.
Big Data in Marketing: Personalization and Targeted Advertising:
Big data has the ability to totally revolutionize the marketing environment, operating as a powerful instrument that enables firms to dive into the minute aspects of client behavior and preferences. Companies may obtain vital insights into their client base by embracing the power of big data, allowing them to customize their marketing campaigns to coincide with specific consumer preferences and behaviors. Personalization at this level was previously unachievable, but with the advent of big data, it has become a reality.
Data analysis, a critical component of big data utilization, reveals previously unknown or hidden insights about clients. These facts might include their buying history, web surfing habits, and even replies to past marketing initiatives.
Businesses can create highly personalized marketing efforts that engage with their target audience on a deeper level by recognizing these details. This personalization not only improves the customer experience but also leads to better-targeted advertising, which is more likely to engage customers and drive them to act.
The importance of big data in increasing conversion rates cannot be emphasized. Businesses may greatly enhance engagement rates and conversion rates by offering personalized content that corresponds with the customer's interests and behaviors. This implies more sales, more income, and, eventually, greater business growth.
To fully reap the benefits of big data, firms must be skilled at detecting patterns and trends in customer behavior. This necessitates the use of sophisticated data analysis technologies as well as competent data scientists who can understand the data and turn it into actionable insights. Big data research may provide absolutely mind-blowing insights, uncovering trends and patterns that can completely transform a company's marketing approach.
Conclusion:
Opportunities to use big data analytics exploded. Businesses grew and uncovered precious facts to make smart decisions and gain an advantage. Big data continues to transform industries, creating new routes for progress and invention. Its potential is still untapped, meaning even more discoveries in the future.
Organizations have access to heaps of information that can be studied for beneficial facts. The capacity to take out worthwhile patterns and trends from this data allows companies to have a profound comprehension of their customers, operations, and market situation. With these insights, businesses can make decisions based on evidence, upgrade processes, improve customer experiences, and amplify overall performance.
Moreover, big data analytics has proven its worth by solving intricate tasks in many sectors such as healthcare, finance, retail, and manufacturing. For example, in the healthcare industry, investigating patient records and medical data has brought about considerable improvements in illness diagnosis and treatment plans. Likewise, financial institutions have used big data analytics to identify fraudulent activities and reduce risks. These examples prove the transformative effect that big data has had on businesses.
Also, read: Personal Data Safety: Tips for Safeguarding Your Online Identity
Behind every successful implementation of big data analytics is a story of tenacity and innovation. Companies noted the potential value within their huge datasets but encountered numerous obstacles in exploiting it properly. They committed resources to build advanced technology infrastructures capable of ingesting, processing, and analyzing large amounts of data at high speeds. Through years of testing and refining, they made a path for a new age of business intelligence powered by big data analytics.