Are you struggling to keep your WordPress website fresh? Regular maintenance is a must! It helps keep your website running and secure. Why is maintenance so essential? This is how it can help protect your website from malicious attacks.
The Importance of Regular Maintenance for WordPress Websites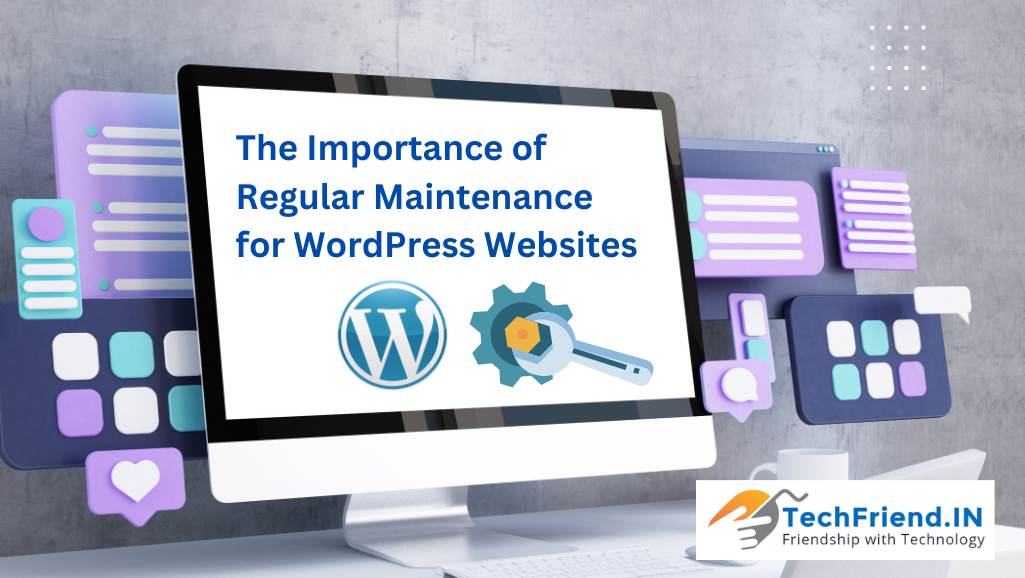 WordPress Website Maintenance is vital for your website's flawless functioning and optimal performance. Forgetting regular maintenance can cause security issues, slow speeds, and poor user experience. To make sure your WordPress website stays secure, effective, and up-to-date, here are a few points to think about:
Security: Updating plugins, themes, and the main WordPress core often is key to protecting your website from potential security breaches.
Performance: Database table optimization, clearing cache files, and removing unnecessary plugins can considerably improve your website's speed and performance.
User Experience: Regularly checking broken links, fixing 404 errors, and making sure navigation works well makes the user experience better, plus it encourages visitors to stay on your site longer.
Search Engine Optimization (SEO): Constantly monitoring SEO elements such as meta tags, keywords, and XML sitemaps helps keep your website visible in search engine results.
Also, it's important to back up your website's data regularly as a safety measure against unexpected events or technical issues. By investing time in WordPress Website Maintenance tasks, you can guarantee a secure and optimized online presence for your business or personal brand. Don't miss out on the advantages that regular maintenance gives; take action now to secure your website's success.
Benefits of Regular Maintenance for WordPress Websites
Maintaining a WordPress website is like caring for a high-maintenance pet. Neglect it and you'll be left with a mess that's hard to fix. To stay proactive, regular maintenance is key! It offers several advantages, such as:
Smooth functionality: Fixing bugs and issues ensures a great user experience.
Enhanced security: Updating core, themes, and plugins keeps hackers away.
Improved site performance: Optimizing, cleaning up and monitoring speed brings faster loading times.
Higher search engine rankings: Updating content, optimizing keywords, and improving speed and user experience boosts your rankings.
Increased user engagement: Updating content and design elements encourages users to explore more.
Better overall user experience: Everything from forms and navigation menus to multimedia elements is functioning properly.
Extra steps include backing up data, monitoring analytics, implementing caching mechanisms, and checking for broken links and outdated content. Plus, a reliable hosting provider that provides good customer support can help with technical issues.
Best Practices for Maintaining a WordPress Website
Keep your WordPress site fresh with regular updates! Core, themes and plugins should all be up-to-date to prevent vulnerabilities.
Always use strong passwords and two-factor authentication to secure logins.
Back up your files and database often.
Optimize images, enable caching, and remove unnecessary plugins to improve website speed.
Monitor website security with security plugins, malware scans, and suspicious activity watchdogs.
Review website metrics and user feedback to identify areas for improvement.
Delete Junk data and unused media, files that aren't required.
Automation tools or plugins can help streamline regular maintenance tasks. Such

CleanWP Pro

plugin will take care of everything for you.
Follow best practices for a functional, user-friendly site that's safe from potential risks.
Common Mistakes to Avoid When Maintaining a WordPress Website
Neglecting regular updates, backups, and security measures? Not good! These are essential for the smooth functioning and security of WordPress websites. Too many plugins can also cause performance issues.
Make sure to use strong passwords, two-factor authentication, and regularly scan for malware. A real-life example shows what happens when regular maintenance is neglected. A small business owner didn't update their website for months. Vulnerable plugins led to a cyber attack. Result? Customer info was compromised, and trust and revenue were lost.