Technology is transforming day-by-day and people all over the world like to face it, yes, you have no option sans accepting its transformation. Technology has changed human lives in almost all facets.
If you are seeking for the highest rated tech-gifts this year or just a jog in the proper direction, here in this blog, we have come up with some of the best selling as well as popular tech gifts that would be on everybody's list in this year, yes, the year 2018.
Fitbit Alta Fitness Tracker
Have you used fitness tracker yet? If you did not, then this is the right time to do it. New Fitbit Alta fitness tracker is one of the best selling Fitbit fitness trackers in 2018. You can buy it for ₹ 10,990 or less from different online sites.
Now you can track your workout time, heart rate, kilometer, calories reduced, floors you climbed, minutes you have to spend and steps just in a click of a button. Additionally, you can easily monitor how long as well as how well you have been sleeping. Yes, it is as easy as you think. You can even get text messages and calls at a glance at the time you are on the go. The best thing is the battery. It is up to 7-day.
New Echo Show
Now Alexa can show you how to do the things in lieu of telling you. Yes, it is. You can now watch your favorite videos flash briefings; you can listen to your all-time favorite music or watch videos you like anytime and anywhere. Additionally, you can easily do the hands-free calling and that is face-to-face. You can easily hook it up to your home safety cameras or quickly monitor the systems with this excellent gadget. You can buy it at a price of ₹ 1300 or less.
Samsung Gear VR Headset with Controller
Samsung is one of the best electronics manufacturers in the world. Samsung now brought the future of life with this VR gear headset with an excellent controller. You can buy it at a price of ₹ 1000 0r less. It is lightweight, easy to use one with its excellent touchpad that would surely satisfy your luxury need. Now the time is up and you are ready to play games and much, much more.
New Amazon Echo
You will have this latest Amazon Echo at ₹ 9,999.00. It is a hands-free device, where you can check many important things. You can find out the weather as well as traffic. You can turn the lights on/off with just one click voice command. On the other hand, you can listen to your favorite music whenever you feel. All are available in various styles.
Wireless Waterproof Speaker with 5W Drive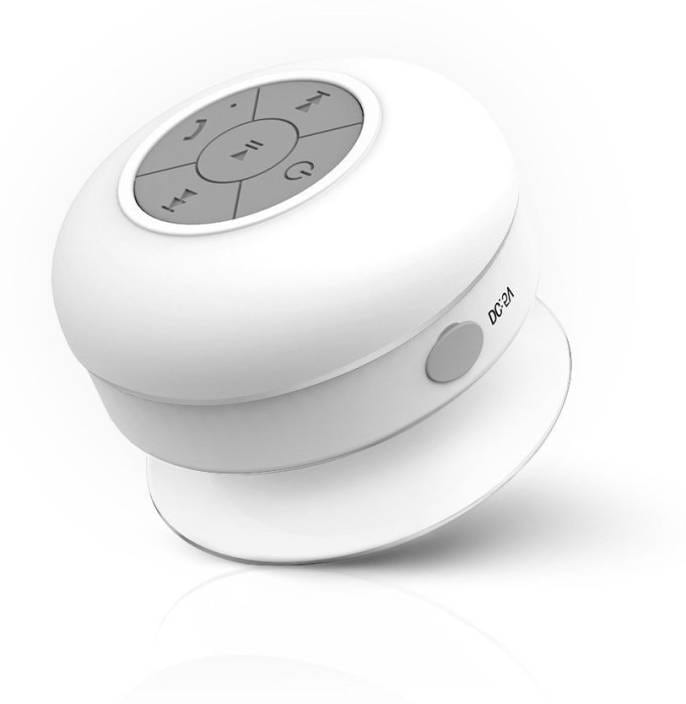 It is one of the most enthralling wireless waterproof speakers produced by Blue Birds. You can buy it at a price of ₹365. It is great for the purpose of a shower or the beach.
TP-Link Wi-Fi Range Extender
In the time you need more power this TP link Wi-Fin range extender is beyond doubt your first choice. You can buy it at a price of  ₹ 1000 to ₹ 1,299.00. You can easily plug it into your wall outlet as well as increase the Wi-Fi up to 10,000 sq ft.
New Beats Solo3 Wireless On-Ear Headphones
If you like to go wireless and stay comfortable, and at the same time list to music and remain on the trend, then New Beats Solo3 Wireless On-Ear headphones can give you all you need. You can buy it at a price of ₹ 21,000. You can buy as per your color like white, red, gold or blue.
Track-R Pixel Bluetooth Tracking Device
This Bluetooth tracking device can be your key finder with the best buy price at $20. It is a lightweight Bluetooth tracking device that comes with an excellent LED light. Attach to it to your phone or remote Track-R by way of your Smartphone. This can give you all types of luxury as well as comfortable styling all day round.
Google Chromecast
This streaming device comes at a price of ₹3,399, one of the best Streaming Device ever used. Connect Chromecast to your Wifi network to begin casting, Your device is your remote, easily cast all your favorite games, TV shows, and movies directly to the TV. If you are still obsessed with all the things you need for streaming as well as cutting the cord for the real-time factor, then it is the choice for you, better to say the best choice for you.
All-New Fire High Definition 8 Tab with Alexa
If you are a tablet geek, then this tablet – All-New fire HD 8 with Alexa could be your first choice. You can buy it at a price of $80, though the price is not fixed, depends on the selling partners.
It is the best tablet selling by the manufacturer, an 8-inch tab with all new features included. Needless to mention, it has 16 GB storage in black, and 12 hours of battery life on one full charge, by which you can enjoy all your things in one go.
Last, but certainly not the least. Here, we have given you ten best tech gifts in the year 2018, besides some other tech gifts you can find and add to the list. But the list we have given here are some of the best for sure. With these excellent tech devices, you can move ahead smartly and make your life more and more progressive, besides living a luxury life.
Author Bio: Sunny Chawla is a Marketing Manager at AIS Technolabs – a Web design and Development Company. Helping global businesses with unique and engaging tools for their business. He would love to share thoughts on Ecom Services, Web Designing, and Web development.