10 Upcoming Smartphone That You Will Just Love To Buy
Smartphones have taken the markets by storm all across the world and it is no different in the case of India.
India is today a massive smartphone market with a huge customer base, making it a prime target for every major phone manufacturer on earth.
The craze and demand for good phones are certainly something that won't fade anytime soon.
The boom in the market is just beginning, making the trend something that will grow for a very long time to come.
With this trend in growth and advancement, the one thing that can be expected is innovation, which in this case would mean the introduction of plenty of new models into the marketplace that is simply amazing in every possible way.
Coming to the actual handsets that have been released, here are some of the best phones that one can look forward to buying the next time they go smartphone shopping.
Apple has never failed to disappoint its customers whenever it has released anything into the market.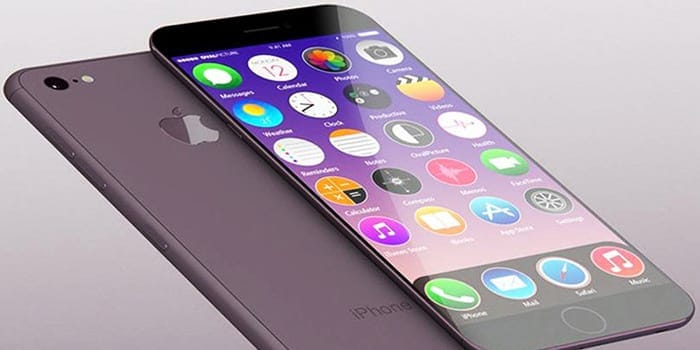 The same can be expected this time when it releases the Apple iPhone 8.
The iPhone 8 is full of amazing features that would make every fan of apple and those in the general public as well fawn over this new innovative device.
Specifications:
No headphone jack
Reversible USB charger
Slimmest iPhone
iOS 11
Apple A11 chipset processor
Waterproof Technology
USD $937 (Expected)
2. Google Pixel 2 & 2B:
Pixel is the flagship phone that Google launched in an effort to tap into the emerging smartphone market.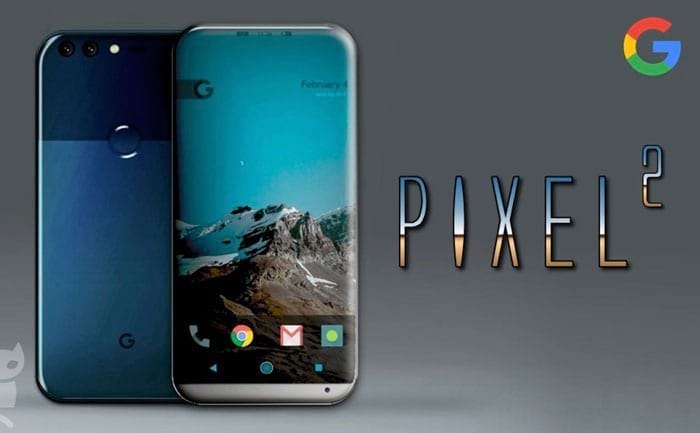 The new version of Pixel is said to be much more effective and powerful than its predecessor, with a much more powerful processor as well as the camera.
While not much information has been released with regard to this phone, the features that it packs are surely going to be worth the wait.
Specifications
16MP front camera
20-Megapixels back
4GB RAM
6-inch screen display (FHD)
Snapdragon 820 processor
3. HTC 11:
HTC being the largest maker of handsets in the world has announced the release of HTC ll. It is an excellent phone with a sleek body and a great finish.
One of the best features of this phone is that it has been stated to be extremely fast, being powered by a Qualcomm Snapdragon 835, and 8GB of RAM. In addition to this, the phone also boasts of a massive 256 GB of storage.
Apart from this, nothing much is known about the phone, meaning that we'll have to just wait and see.
Specifications:
12MP-dual ultra pixel camera
256GB of inbuilt memory
5-inch QHD Display
8GB of RAM
Snapdragon 835 processor
4. LG G7:
The LG G7 is said to be one of the best phones ever that would be released to the world.
It is rumored to come with some of the best cameras that have ever been incorporated into phones, with a rear camera of 21 MP and the front camera at 12 MP. The display of the phone is stated to be capable of supporting 4K, with a screen size of 5.1 or 5.5 inches.
In addition to this, the phone will be powered by 8 GB of RAM.
Coming to the battery, one can expect it to have a fairly long battery life, thanks to a storage capacity of 3600 mAh.
Specifications:
3600mAh battery
64GB, 128GB, 256GB storage option
Dual (21MP+12MP) rear camera
Powered with 8GB of RAM
Qualcomm Snapdragon 840 or 845 processor
Fingerprint scanner, eye scanner
5. Microsoft Surface Phone:
Microsoft is soon to release the Surface Phone, which is said to be its next major introduction to the market after Lumia.
The phone is expected to be one of the best in the marketplace. It has a truly trendy, stylish and sleek look almost unlike anything else that has been released to the market.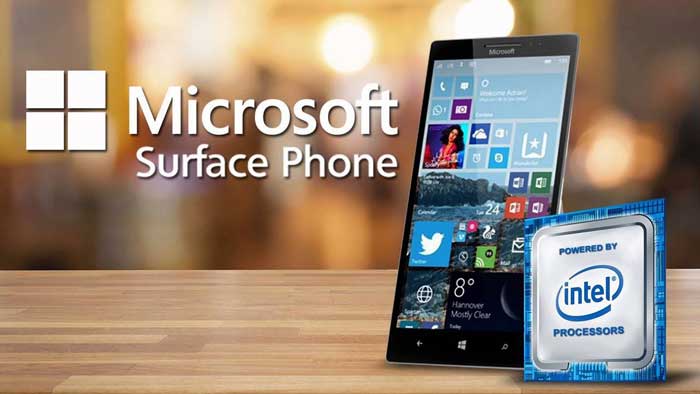 With regard to the characteristics, the phone is stated to have a truly fast processor based on Intel's technology. In addition to this, the phone is also expected to come with a really tough screen made possible thanks to the latest ClearBlack Gorilla Glass 4. The screen itself will support high-quality display of up to 4K.
Specifications:
21-megapixel rear camera and 8MP front camera
4000mAh battery
64GB or 128GB of internal storage
8GB of RAM (DDR4)
Gorilla Glass 4
Quad HD 5.5-inch AMOLED screen
Snapdragon processor 830
6. Nokia 8 Flagship:
The disappearance of Nokia from the mobile handset market was something of a shock to much of the world after it was taken over by Microsoft.
Now that the legal agreement that prevented it from entering the market is no longer valid, the company has slowly started to make phones once again. However, this is going to be done in an agreement with HMD, where the company will allow for HMD to manufacture Nokia-branded phones.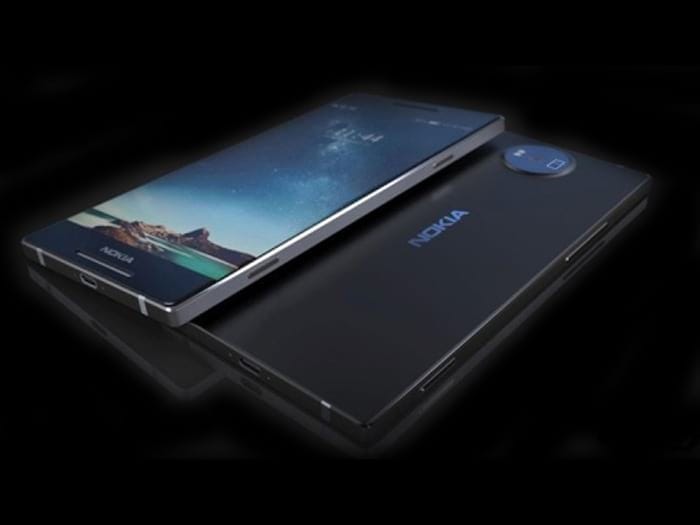 The latest phone being launched by Nokia is the Nokia 8 Flagship. The phone boasts of 23 MP camera and the latest Android 7.0. In addition to this, the phone also has 6 GB of RAM and a Qualcomm Snapdragon processor. The phone is designed to be both dust and waterproof.
Specification:
13- and 16MP-megapixel camera
32GB internal storage
3GB of RAM
4G support
0 and 5.5-inch display
Latest Android
Snapdragon 430 processor
7. OnePlus 4:
The OnePlus 4 is the next phone of the OnePlus series, following the release of the OnePlus 3.
The phone is stated to be far more powerful in several different ways compared to the previous releases. It is expected to have an 8 GB RAM, powered by Snapdragon 830 and based on Android 7.
The storage capacity of the phone is expected to be quite big, with a total size of 128 GB.
Specification:
13- and 16MP-megapixel camera
32GB internal storage
3GB of RAM
4G support
0 and 5.5-inch display
Latest Android
Snapdragon 430 processor
8. Samsung Galaxy S8:
The Galaxy S8 is one of the many phones in the Galaxy series.
Samsung has experienced a great deal of success with all of the Galaxy brands while one of them, the Galaxy Note 7 turned out to be a public relations disaster.
Today, the company seeks to come out of all the past messes with the launch of the Galaxy S8, stated to be one of the best phones to be released to the market.
Coming to the features of the phone's hardware, it is expected to be powered by the Octa-core (2.3GHz Quad + 1.7GHz Quad), 64 bit, 10nm processor and a RAM of 4 GB.
In addition to this, it is expected that the phone will have just a USB Type- C port, with the headphone jack being eliminated.
Specifications
4K screen display -Infinity Display: a bezel-less, full-frontal, edge-to-edge screen
5G Network supported
4GB RAM (LPDDR4)
64GB (UFS 2.1)
Octa-core (2.3GHz Quad + 1.7GHz Quad), 64 bit, 10nm processor
8 MP Front and Dual Pixel 12MP AF Rear Camera.
9. Samsung Galaxy X:
In addition to launching the Galaxy 8, Samsung is also planning to launch something that is truly unexpected.
The company plans to release a 'foldable' phone quite unlike anything else. This would be completely unlike any of the phones that are currently available or would be available, where the body of the phone is solid and sturdy all across. The technology for this is based on patents that have been filed by Samsung, pertaining to foldable tablet displays.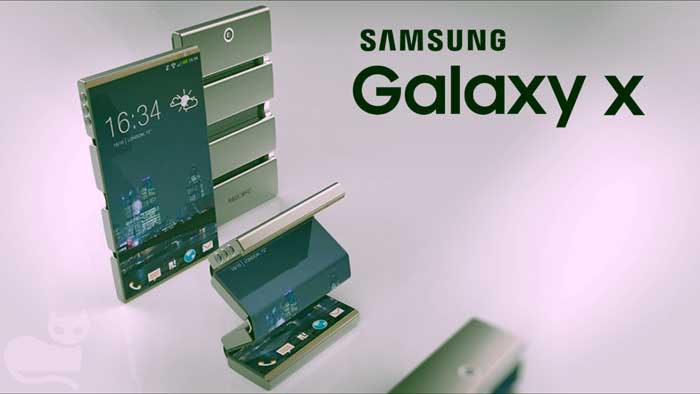 It is expected to have a Super AMOLED display that supports 4K as well as a dual rear-facing camera. Apart from this, the screen size is expected to be between 5.5 and 5.7 inches.
With regard to the hardware, it is expected that the device would come with either a Snapdragon 830 processor so Samsung's Exynos processor.
Specifications:
256GB internal storage + microSD
4,000mAh or 3,600mAh battery
5 to 5.7inch QHD Super AMOLED foldable display
6GB of RAM
Dual rear cameras
Iris scanner
Qualcomm's Snapdragon 830 processor
Water and dust resistance
10.) Xiaomi Mi 6
The Xiaomi Mi 6 is likely to be similar to other phones that have been manufactured by the company, focusing largely on the budget segment of the market.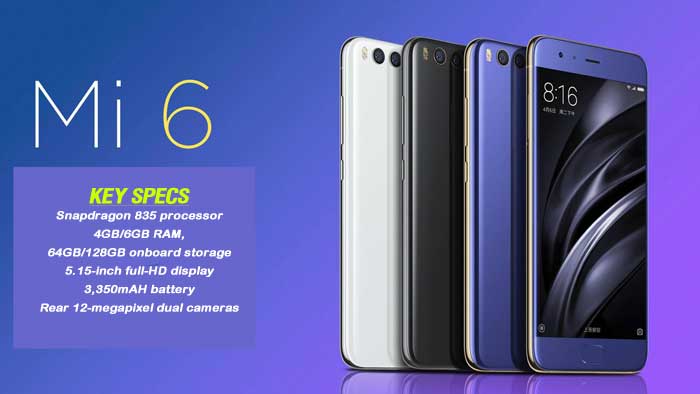 The phone is expected to be based on Qualcomm's Snapdragon 835 Octa Core processor and a 6 GB RAM. The storage is something that is truly amazing, with an expected size of around 128 GB or 256 GB.
Specifications:
2GHz Snapdragon 835 octa-core processor
4000mah battery
6GB RAM
Dual rear camera
Ultra HD 2160 x 3840 pixels Super AMOLED display
Possibly support 5G technology
As a whole, there are certainly a great many numbers of amazing phones that are to be released soon.
The only thing that remains is for us to wait until the day comes when these exciting phones become available to the general public.