The field of education is constantly evolving. Various new concepts and subject matters are constantly being introduced and integrated into the school curriculum.
Technology has also played an important role in making learning and educating as easy and innovative as possible. Aside from integrating the use of various audiovisual materials in the classroom setting, another medium is quickly gaining widespread popularity: apps.
Apps for Learning Tools:
According to Apple, there are more than 80,000 educational apps available on the App Store. They come in the form of iBooks, games, and other types of apps.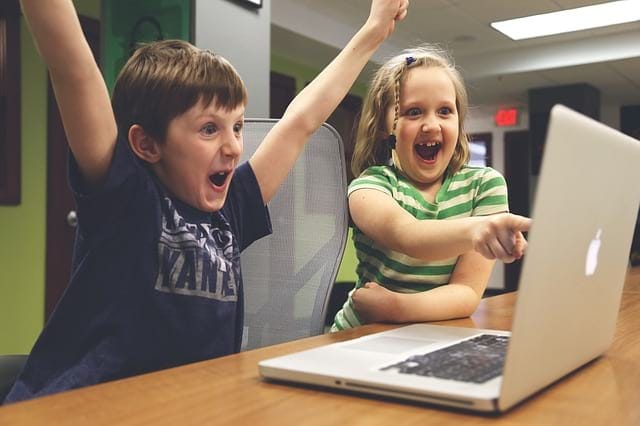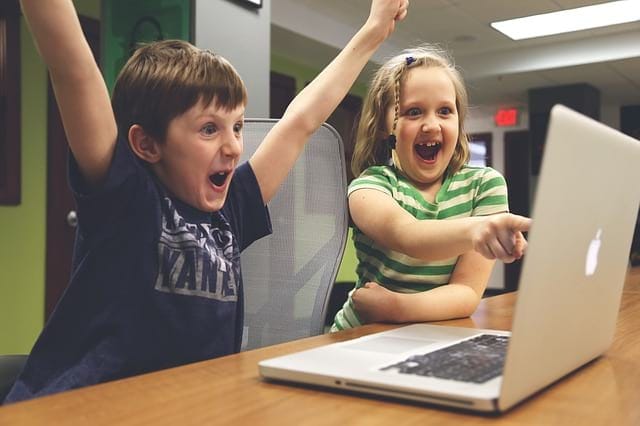 Educational mobile gaming apps, in particular, have become popular due to their efficiency at encouraging children to learn through play. These mobile applications have made learning more enjoyable and interesting for kids, inside and outside the classroom.
Mobile application development companies in UAE share that gaming apps can be used for a variety of purposes in learning and education. These include:
An additional after-school learning resource
Educational gaming apps are based on the different subject areas taught in school. Leading the pack in these fields are Math, English, Reading or Literature, History, Geography, and Science. Students will be learning about various facts, concepts, theories, formulas, and applications from these subjects in school. But there will be instances wherein a student will encounter difficulties understanding certain principles, need more help with comprehending and remembering these concepts, or simply want to know more.
In addition to relying on their teachers and textbooks, they can use the relevant apps to do so. Question and answer, trivia, and problem-solving types of games will enable them to put into practice what they learned, boost information retention, and help them gain more knowledge.
In addition, playing educational gaming apps will encourage children to spend more time researching on their own. Once they come across a question they can't answer because it hasn't been tackled in school yet, to be rewarded a point and to move to the next level, they will have to go online or open a book to find and key in the right response.
An evaluation tool
Many gaming apps today are capable of evaluating a child's mastery of subjects or topics. Experts say that children have different learning requirements and attitudes. According to mobile app developers in UAE, a good educational gaming app will cater to the individual capabilities of each child and personalize his or her progress based on the assessed and acquired learning curve; this will permit him or her to learn at a pace he or she is comfortable with. This can then be concurred by the teacher who can give the parents useful insights about the learning abilities and needs of their kids. From there, they can work on a plan to help the child perform better in school or maintain his or her interest and level of functioning.
An indispensable learning tool for kids with special needs
Traditional teaching and learning methods will work for most kids but not for children with disabilities or special needs. Kids with learning disabilities will rarely benefit from going to a typical classroom set-up every day.  But technology can help fill in the gap that traditional education cannot provide to kids with special needs.
Following the recommendation of your child's therapist, getting children with learning disabilities to use or play with educational apps can give them the additional help they need to deal with and overcome developmental delays and other special needs to acquire life skills, engage in self-directed play, and even facilitate communication with their parents, caregivers, and other healthcare professionals.
An additional form of social interaction
Finally, learning is not all about getting new knowledge and skills in solving Math problems or constructing grammatically correct sentences; it's about building social relationships as well. Many apps can be played by multiplayer, allowing your child to interact with his or her classmates and friends. You can also turn these kid-friendly educational multiplayer apps into an official family activity; play the game with your little one and encourage your other children to join too. It's a fun way to bring the family closer and get to know your kids better.
Before you immediately say "no" to your child's request to buy or download a new gaming app, check it out first.  It just might be the tool that your little one needs to do better in school and even improve his or her socialization skills.
Author Bio: Ayham Gorani Director, Alpha-Apps FZ LLC
Fueled by the firm belief that the Arab World has great potential and great content, Ayham founded AlphaApps in 2011 in Abu Dhabi. His goal is to bring the Arabic apps industry and content forward to an international and competitive level. He is also a start-up mentor at Flat6Labs Abu Dhabi, helping entrepreneurs launch successful app projects and investing in app companies in the region.