Android P is perhaps Google's most ambitious update in recent years. Google is bringing about many new innovative changes. Some of these are aimed at changing the way we navigate Android.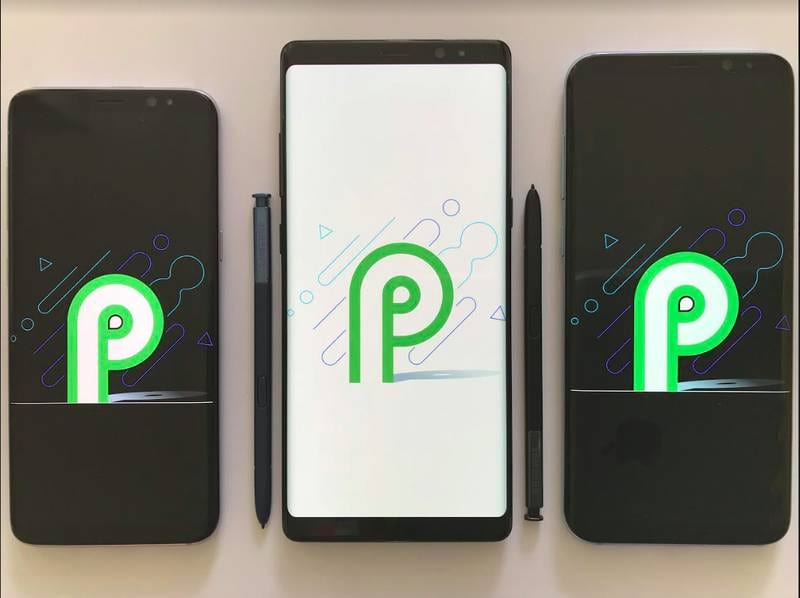 Others are intended to change the way we interact with our phones. Android P has two very distinct goals. One is to give people more control over how much time they spend on their phones. The other is to make the phone itself less stressful and distracting.
What to Expect:
Android Pie is currently available for Pixel and Pixel 2 as well as Essential Phone. It is expected to come to phones that already had beta access within a few short months. Currently, some of the best features are only available in Pixel phones in beta. Fortunately, many others are available to anyone able to install Pie on their phone. Some of the biggest changes in Android P follow below:
Gesture Navigation
Smart App Search Options
Screenshot Editing
Fewer Notification Distractions
Time Limits for Apps
Gesture Navigation:
Google hasn't made any substantial changes to its navigation since the home, back and multitasks buttons in 2011. That is, until now. Pie is Google's bold attempt to move towards a gesture control interface. Initially, you only get the home button. You can swipe up or right to multi-task. The back button will only be visible when an app can actually use it. This can be a bit overwhelming for hardcore Android users. The new scheme does seem a bit complicated at first. But the main thing to understand is that this is Google's transition to make Android navigation more flexible. And you don't have to worry about memorizing gestures just yet. The gesture-control option is not enabled by default and you can toggle it on and off in the settings menu.
Smart App Search Options:
The built-in search in Android phones has been getting smarter over the years and performs brilliantly in Android Pie. Not only does it show installed apps, it shows options for things you can do in those apps. If you search for Uber, you might see additional buttons to get a ride to the office or home. This is very convenient when you're looking to tap as few the buttons as possible. And that's not all. The app drawer uses the same smart capability that suggests relevant actions on displayed apps. While unavailable in beta testing, most of the default Google apps in the drawer seem to be exhibiting these features. But the feature itself will officially launch in the fall.
Screenshot Editing:
It is about time stock Android introduced screenshot editing. Samsung has had it for a while now and Apple also introduced it in iOS 11. But I am still very excited about this long overdue feature. Pie lets you edit screenshots after you take them. When you take a screenshot, you will be given an option to edit which takes you to a menu. Here you can edit the screenshot, add stickers and more. There is also a convenient option to use the power menu to instantly take a screenshot. No more having to download third-party screenshot editing apps.
Fewer Notification Distractions:
Notifications are a double-edged sword. It's always nice to see new stuff happening but they can quickly overload you. Pie is meant to help take all those annoying notifications out of your face. If you usually swipe away an app's notifications, Pie will suggest muting notifications from that app. Even more, Do Not Disturb has a few tricks up its sleeve as well. You can prevent notifications from appearing when Do Not Disturb is activated. And you can activate Do Not Disturb simply by placing your phone face down. If you have two app accounts for several apps for work and personal life, you can mute them all simultaneously.
Time Limits for Apps:
multitasks is by far the best feature of Android P in my opinion. It shows you exactly how much time you spend during the day on every app. This gives you a good idea of what apps are sucking up your time. The next step is Google allowing you to place time limits on these apps. You can limit yourself to a specific amount of time for specific apps during the day. Once you exceed that limit, the app's icon will go gray and you will see a pop-up. You can't close this pop-up and continue with the app anyway. You can still access the app by going to settings and removing the limit, but hopefully, your self-control will return. With so many exciting new features, it's impossible not to feel excited for Android P. I have redoubled my efforts to find Spectrum internet in my area so I can enjoy my updated Android to the max. If you have a phone that had beta access to Android Pie, tell us how your experience was.