Every time the two biggest companies in the world release a new version of their mobile operating systems, the same question is asked:
Which is better – Google's Android or Apple's iOS?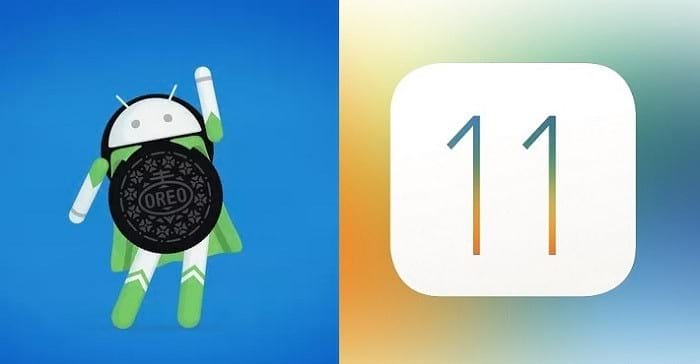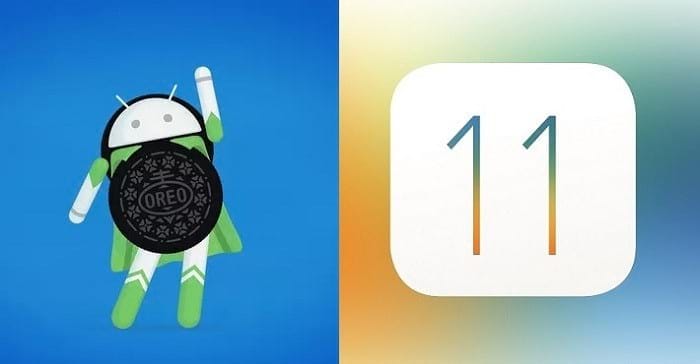 So once again, it's no real surprise that Android 8.0 Oreo and iOS 11 are being compared like for like, both by everyday users and developers all over the world.  But the most important thing to remember is that when it comes to improvements and enhancements, the only examples that count are those that make a genuine difference to the everyday user experience.  More specifically, the everyday experience of normal mobile device users – not just those who know how to take things to extremes with a Free Android-Root.
So the debate has once again kicked off in a big way all over the world.  So assuming you find yourself in a position where both operating systems are available, which one should you go for?  Does the latest build of Android outperform iOS, or has Apple taken the lead in terms of usability and the overall experience?
Well, in order to look at things logically and objectively, we need to take a look at the specific features that have been added to or upgraded as part of the new OS.  After which, we'll have a much better idea as to which has the edge over the other this time around.
New and improved iOS 11 features:
Improved Siri. Slowly but surely, Siri is becoming less an entertaining novelty to play with and more an essential everyday personal assistant for millions.  Once again, Apple has vastly improved both the accuracy and versatility of its voice assistant.
New Camera features. Nothing particularly ground-breaking, but various basic enhancements and improvements to make things easier.
Brand new App Store. Again, the introduction of a new App Store doesn't radically change the experience but has nonetheless streamlined the UI.
AR compatibility. The addition of augmented reality may have come a little on the late side, but for the moment isn't perhaps a huge deal.  The reason being that most typical apps and users, in general, don't currently require or make use of AR.  Still, it is likely to become an important standard fixture at some point in the near future.
Indoor Maps. Slowly but surely, Apple is mapping out the interiors of tens of thousands of large and important buildings, all over the world.  Meaning not only can you avoid getting lost if running iOS 11, but you can also explore the interiors of certain buildings without actually having to travel to them.
Do not Disturb while Driving Mode. Not that most people pay attention to driving laws regarding mobile devices anyway, but it's nonetheless good to see Apple taking it a little more seriously.  Great for those who are prone to distraction.
Apple Music Multiple Speaker Support. As the name quite rightly suggests, support for multiple speakers adds up to great sound quality for those using Apple Music.
File Manager App. Last but not least, it's borderline bewildering that it has taken so long for Apple to introduce a file manager app for iOS.  Now that it has, you may find yourself wondering how you ever lived without one!
Android 8.0 Oreo features:
Picture-in-Picture. A brilliant new feature that allows you to continue watching whatever it is you were watching in a small window while moving on to other apps and features.  You could continue watching a video while tinkering with Gmail, for example.
Smart Copy-Paste Features. Google has made it so much easier to copy and paste text than ever before, while at the same time presenting much more intelligent and intuitive suggestions.
Autofill with Google. Autofill has also been expanded to make it so much quicker and easier to access the apps on your Android desktop.
System Optimization. Along with significant improvements in terms of overall performance, Google has managed to reduce the boot-up time of its latest build of Android significantly.  And by significantly, we mean up to 12 seconds shaved off previous loading times.
Notification Dots. One of the most cherished features that used to be exclusive to iOS has now been brought over to the Android the side of the fence in style.
Google Play Protect. Google's already robust security features for Android users have been taken to the next level. It's now possible to not only lock your device remotely but completely wipe its internal memory should you feel your device has fallen into the wrong hands.
Battery Optimizations. A bunch of battery optimisation features have been thrown in behind the scenes, along with the ability to control which apps run in the background.
New Emojis. And while it's hardly a deal-breaker, the addition of new Emojis is always welcome!
…and the Winner is?
On the whole, declaring an outright winner is difficult for the simple fact that much of it comes down to personal preference.  That said, when taking into account the improvements and additions that have been brought into the mix this time around, it definitely seems as though Android Oreo has the edge.  As far as everyday functionality and enjoyment go, Google really has done the business with its latest Android update.