Oracle Business Intelligence Enterprise Edition (OBIEE) is and Enterprise business intelligence suite. It is one of the best foundations for a building enterprise. It provides you with a number of different solutions you can use according to your various demands and requirements. For instance, if you want to do something in visual basics you should go for Tableau and Qlick. While if you are looking for reporting or queries go for Oracle BI tools. In addition to these, there are other tools such as SAP BO, Oracle BI, Microstrategy. Oracle is best for training as has a strong training curriculum. Thus, it is not difficult to learn these tools.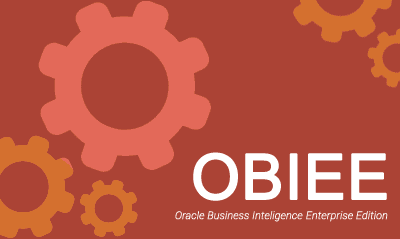 OBIEE training is becoming of significance importance over the past few years. This is because it has amazing benefits and uses for businesses. It helps in delivering you the most robust form of reporting, analysis and ad-hoc query. Moreover, it also provides you with a dashboard, OLAP and scorecard functionality. They deliver you a rich end-user experience including visualization, alert, collaboration and many others. Some of the important uses and benefits of OBIEE online training are as follows:
It offers you a fully interactive dashboard and reports with a huge variety of visualizations.
Secondly, it gives businesses an amazing opportunity to create new analysis from the start. They can also easily change existing analysis without involving the IT department.
Moreover, you can also create highly formatted templates, reports and other documents such as flash reports, checks and much more.
Furthermore, it also provides you with a multi-step alert, powerful and close to the real-time engine. This engine helps to trigger workflows based on different business events. Then it notifies the shareholders according to their chosen medium or channel.
In addition to these, it has the ability to turn insights into actions. It has actionable Actionable Intelligence and invokes business processes from within the business intelligence dashboards and reports.
Moreover, it can also integrate with the Microsoft Office. Users can embed all the important corporate data in Microsoft Excel, Word, and PowerPoint documents.
The latest OBIEE training edition also aids you in learning to use the tools effectively. End users and implementation team members can use it to build, alter and administer different dashboards.
Implementation team members can build repositories to build and define dimensional models for business intelligence processing. This also allows you to administer and perform the administrative tasks easily.
Moreover, it also teaches you how to use the various components and tools of Business Intelligence foundation suite. All the information and instructions are explained in an easy language for everyone to understand.
Furthermore, it gives you an overview of Oracle BI products which includes BI Publisher, BI Applications BI Administration Tool, and Exalytics. Users can also interact with expert Oracle University experts and expand your skill set.
Moreover, the Reports/Dashboards & BI Publisher Accelerated training helps you in using the dashboards effectively to present information in a simple way.