The lowdown a year since the unveiling of Google glass a lot more information about it is now starting to pour in, with the internet giant revealing many details at numerous recent events, such as SXSW and TED talks. Let us summarize everything you need to know about Google glass.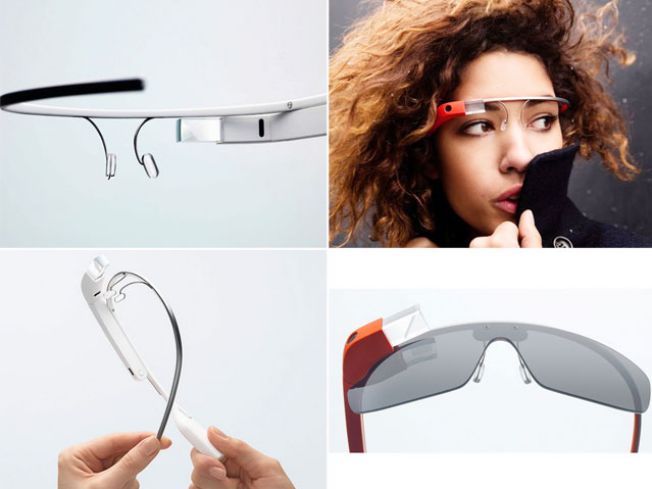 It projects a Smartphone-like experience into your field of vision. The basic idea is that you can see texts and email, queue up your music and check the weather, among other things, while doing other real world tasks. You can also respond or call up items with voice-activated commands; while the augmented-reality interface can highlight things you see in real life and tell you more about them. In addition, you can share live video of what you're seeing with friends.
Google glass itself is roughly a Smartphone, in terms of hardware. there's a camera and a button on top for taking photos, a touch pad on the side, a plethora of gyroscopes and accelerometers, a compass, multiple radios, a micro USB charger port, several micro-phones, and a tiny bone-con-Ducting speaker. It's roughly a Wi-Fi-only galaxy nexus, lacking only the cellular radio, and with some fine-tuning to the TI OMAP 4460 processor. We still don't know if there's onboard storage or how powerful the camera sensor is. The OS doesn't look like android; Google won't say what it is.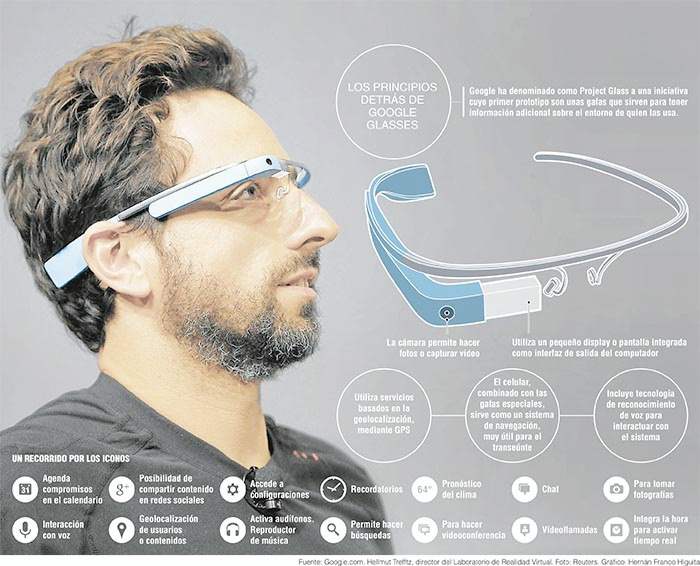 It's the first virtual reality-style pair of glasses that look (almost) like normal glasses. Google glass is designed to be extremely lightweight and reportedly weigh less than a Standard pair of sunglasses. Right now, Google is showing them off in five colors: black, orange, gray, white and blue. it can apparently work in direct sunlight, thanks to either a translucent shade built into the other side of the glasses, or possibly photochromic material. Google mentioned that it was also working on a prescription version of glass.
It's still not available, and still in beta. Back in June, Google began accepting pre-orders for an early project glass explorer edition, but you had to be a Google i/o conference attendee, live in the U.S. and shell out the entire $1,500 Google was asking upfront. It's now expected to launch by the end of the year in limited quantity and regions at the same asking rate. Google recently held developer events in san Francisco and New York called glass foundry, which focused on jump-starting third- party app development using its mirror API and PHP, Python, and Java. Some people are going hysterical by the privacy implications of glass, and rightly so. One Seattle bar has already turned it into a PR stunt. But the fact remains that those on the other side of glass don't always want the world to know exactly where they are and who they're with at all times. and the fact that Google glass can snap photos and record video automatically opens up all sorts of social and privacy concerns, as it's much less obvious than someone holding up a phone or camcorder.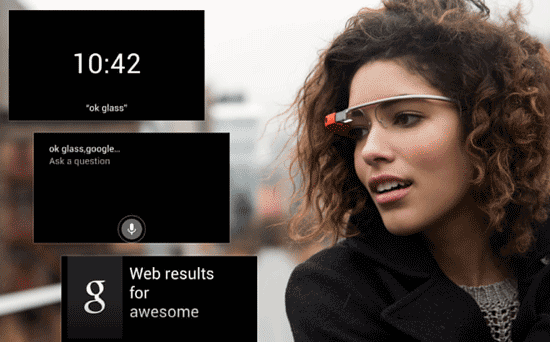 We're excited about this product as you are and understandably so. For updates, take a look at the company's project glass Google+ page. Unfortunately, Google's 'how to get one' page is currently not accepting new applications, but you can put in your name and email address to stay informed.