World at Your Fingertip
Mobiles or Smartphones have moved into the necessity compartment from a luxury one. They have made our life very easy; with a touch of a button, we can derive any information within seconds whether it is its social connectivity or its use in day to day life. Imagine the scenario when we had to move around do our daily chores like switching on / off fan, TV, washing machine, etc. It was tedious!  Now with the advancement of technology, we can perform all these and many more tasks by pressing a button from a single device.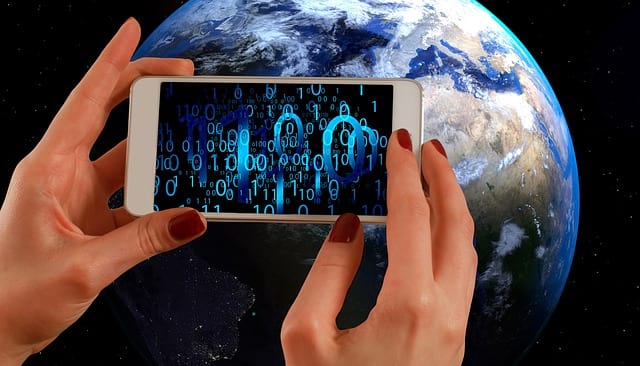 Smartphones are our personal guide for everything: be it is its social connectivity around the world or its potential for a limitless social life or extracting any information with a touch. We can plan our journey or trips; compare different fares or even use in-built map facility to locate the best route of a place. All these by sitting in the comfort of our room! Great!
The benefits of smartphones are limitless but all these benefits will be spoiled if our very own personal assistant is a pain in the neck. It may be that our smartphone is not working smoothly or purchasing it will make our pocket light. So, what to do? Where to purchase a good mobile phone in our budget? Answer to these questions is to go for online purchase. 
Now why online purchase and not face-to-face purchase? When we go for purchase to a shop, the shopkeeper will promote the product or brand from which he will get more commission or which is more beneficial to him or the product he has in his stock. But when we purchase online we have the option to see full specifications, compare prices, read and analyze the review and then, at last, decide at our convenience by sitting on our comfortable seat in our home.
Basic Guidelines for purchase of Smartphone Mobile Online.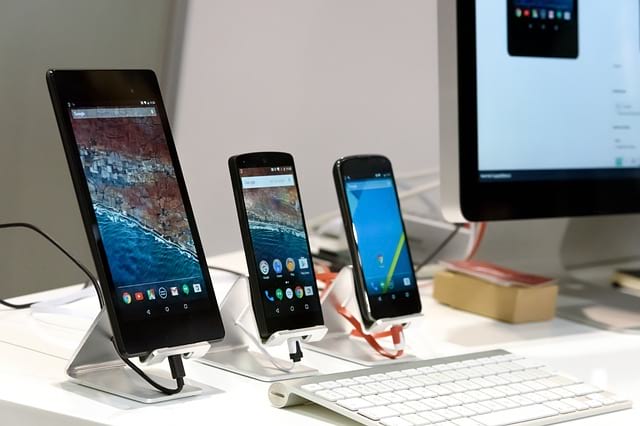 Every purchase depends upon every human perceptive. Users can also explore Upcoming Mobile Phones before purchasing. Here we have tried to cover basic points to be considered while purchasing Smartphone Mobile Online.
Screen Quality:
The foremost and basic thing a user wants in a smartphone is a clear and smooth screen to use. The ideal screen size for a regular user is 5- 5.5" with 1280 x 720-pixel measurement. This pixel measurement will always be on an HD (High Definition) screen whereas a full HD screen will have 1920 x 1080 pixels, a Quad HD or QHD is of 2560 x 1440 pixels. A QHD has four times more quality than an HD screen. 
There are various other screen quality such as LCD (Liquid Crystal Display) which performs well in direct sunlight. IPS (In-Plane switching) gives better color reproduction and improved viewing angles with a better view of pictures and texts.
An OLED (Organic Light Emitting Diode) screen is found in high-cost smartphones which displays excellent picture clarity with less energy consumption.  
Refresh Rate: 
A refresh rate means how many times a screen redraws an image. The ideal refresh rate is 60 Hz which means a high image quality and fewer images blur. The higher refresh rate will enhance the smartphone experience but a high refresh rate needs more battery and higher processor which intern is expensive.
Camera Quality:
General users require a good quality camera on their smartphone. A good camera will provide a good, no-blur image. Anything between 12-21 megapixels is good but users should also consider micron/um pixel as it will allow the sensor to gather more light resulting in a better quality of captured photographs. A very good camera should have 1.4 um pixel.
Ram:
A smartphone with better RAM will provide more storage capacity. A phone with more RAM will work faster and will download apps more quickly but the usage of RAM depends upon the needs of the user. Ideally, a smartphone with 4GB RAM will suffice the users need. Though some smartphones come with more than 4GB RAM it's up to their user to decide according to their usage.
Processor: 
A good processor in a smartphone means a good smartphone with a good brain. While purchasing good smartphone users should consider the type of processor it is using. A high-speed processor means an expensive phone.  More the no. of core in the processor means multiple tasking of the smartphone. Most common processor found in today generation of smartphones are dual-core(two), quad-core(four), Hexa-core (six), octa-core(eight). 
Battery Life:
Before purchasing a smartphone we ask about the battery performance or its life. On an average battery performance will drop after 500 charge cycles (charging from 0% – 100%) and after 1000 cycle battery is completely consumed.
The most expensive phone is not always a good one. A lot depends upon the need and usage of users. Apart from considering the above-mentioned guidelines, users should keep their requirements in mind. There are many sites where they can Buy mobile online at a low price also they can check Tatacliq mobile coupons online.
Users before purchasing a smart phone should not forget to consider their requirements. They should not be afraid to try new brands and new models. Technology is advancing day by day so don't just stick to one company because of goodwill.