How Much It Would Cost to Develop an iPhone App
Get to Know How Much It Would Cost to Develop an iPhone App!
iPhones today carry the 'premium' tag with them because of its unique features such as huge apps repository, intuitive interface, speed and user friendly functionalities. While the apps themselves have been a singular reason for the craze behind iPhones, it would help developers and businesses in a price sensitive market, to gauge how much would it cost to get an iPhone app ready and released on iTunes.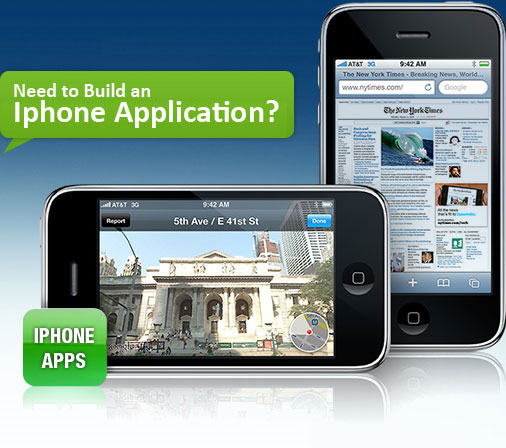 Main factors that drive cost implications
The cost of an iPhone application depends on four major points – idea, layout and planning, design and app store release.
Idea – The objective of the application should be defined clearly before its development. Digressing from ideas due to intercommunication or improper prelim brainstorming can make the costs go haywire because of multiple iterations that come into play at the development and testing stage.
Functional layout – The functional layout also plays an important role in the cost of the application. The application needs to be simple, allow smooth toggling between screens of the application and facilitate interaction with users. This might involve high costs linked to recent software development kits.
Design – One should not skip the design of the application. Attractive icons, splash screens and special features are important cost differentiators. This stage usually follows after the programming and functionality layout is determined.
iTunes release –  Once the application is built in xCode, the marketing cost comes into the picture. Setting up the respective Connect account ($99/year) and filling the necessary information like descriptions, prices etc.. are the initial steps for marketing the application.
Depending on the type of application, the cost varies accordingly. Some of the key areas that make for the development costs include:
Simple, table based applications – The applications help to display basic information and are better alternatives to businesses. The email functionality in iPhone could be considered as a typical example of this type of application. The development costs of these applications ranges from $1000 to $4000. Since these applications are simple and easy to build one could provide related content and the main aim of the application.
Database applications – When data needs to be displayed much beyond a basic table format, a database application comes in handy. Besides its complexity, development costs depend on whether data has to be stored into the application or to be included into online web services. The development cost of these applications ranges from $8000 to $50,000. The main cost rests in the creation of the logic within the application and organizing the information.
Games – These applications are highly complicated in their designs. Three dimensional graphics and animations are also included in some games to create natural and real experiences to the users. The development costs ranges anywhere between $10,000 and $250,000. Many racing games include device capabilities like gyroscope costing somewhere in the region of $125,000. Since they are downloaded in greater numbers they contribute to high levels of returns on investment.
Applications could also incur costs related to additional functions such as the below –
In-App Purchasing – Cost due to In-App purchasing ranges between $1000 and $3000. It allows the user to purchase new content or full versions of applications. The complexity and the amount of in-app purchasing determines this cost. Web services ranges from $1000 to $5000.
Game Center – Subscription to Game center costs $1000, where users can log onto Internet and invite friends to play MMO style games, thus increasing and enhancing the user's social gaming network.
Share capabilities – This functionality costs on an average between $500 and $1500. Share capabilities involve integration with social media networking sites like Facebook and Twitter.
Version cost – Depending on the compatibility of the application with different versions of iPhone, the application design cost too varies. While for iPhone if the app design costs between $500 and $10,000, one must consider 25% and 50% increase for iPhone 4 and iPad respectively.
Miscellaneous – Inclusion of other mobile capabilities like GPS locators and Social media integration may add further to the development cost.
Business managers and developers should work together in tandem to ensure that development costs are kept within limits at all stages of the development process so that the overall budgetary allocation doesn't go overboard.