As per the reports, the most selling tablet in 2013 is iPad mini, which show that there is a huge demand and appetite in customers for getting smaller iPads in cheaper prices. The iPad mini has got tremendous success and now let's see what iPad mini 2 can do. There are loads of hot discussions about the launch date and specs of the iPad mini 2. It was expected to be launched  along with the launch of iPhone 5C and iPhone 5S, but it looks lake that Apple plans to launch its tablets and phones separately.
It seems that the release date of the iPad mini 2 and iPad 5 might clash; October 22. However, the company never discloses the release date until after the event is very close. But we expect that the device will be launched very soon now.
Screen:
Apple is expected to put a retina display on iPad mini 2, as lack of this display can create a problem with the resolution. The screen of the iPad mini 2 is of low resolution. There are some issues with the screen availability. If iPad mini 2 is not coming with a high resolution, then it is definitely not justified. Apple always doubles the pixel resolution to get the compatibility with the apps. It could have the resolution of 2048 x 1536 pixels and there would be no change in the display size which will stick to the 7.9 inches for iPad mini 2 with a pixel density of 324 ppi.
If a device has such a resolution, it will take excellent quality images, videos and text.However, it's sad to know that we would not get IGZO technology in this device. The IGZO technology has interesting benefits and the major ones are energy saving and flexible displays. We won't be able to see bending iPads, but flexible screens can hardly break or shatter. So, we can wait for IGZO as we have to manage with what Apple is offering.
Design, Weight and Dimensions:
All the leaked pictures and information tell us that iPad mini 2 has a similar design, chassis and size as that of the original iPad mini. While this not bad; it is the appropriately crafted tablet available in the market which is light as well. This design is so amazing that Apple is using it for iPad 5 too.
Touch ID for iPad mini 2:
No wonder if you not aware of Touch ID technology as it is the new concept introduced by Apple only with the launch of iPhone 5S in September.It has a sensor with which you can unlock the device by touching it with a finger. It is definitely an attention seeker; use it and you will get to know how fantastically it works. You will get impressed with its quickness.
Specs and CPU:
Not only the resolution, but the iPad mini2 has the same A5 1GHz dual core processor with 512 MB RAM as its predecessor, although an upgraded version. We can expect 1.4 GHz quad-core processor. However, with Touch ID concept in the iPad mini 2 says that it will have the same processor as the iPad 5 and would be named as A7X. The A7X works pretty well for iPad mini 2 especially for 3D gaming; it is just perfect for graphic powered games.
Price:
Apple will offer the device with a slight price hike. With an introduction of additional features, the price will be raised by a few bucks. However, we cannot firmly comment about the price and will have to wait for the official announcement by the company.
iPad mini 2 OS and apps:
The iPad mini 2 will be embellished with the iOS 7 operating system. While it performs perfectly, one disadvantage of iOS 7 is that it cannot help making multi user profiles. It is very helpful in case you don't want children to access inappropriate material on the device.
With iOS 7, the device will come with advanced notification bar same as found in Android OS which can be helpful in multi tasking and killing apps. Apple is also including Pages, Numbers, iMovie, iPhoto, Keynote in iPad mini 2. The decent keyboard provided can replace a laptop conveniently.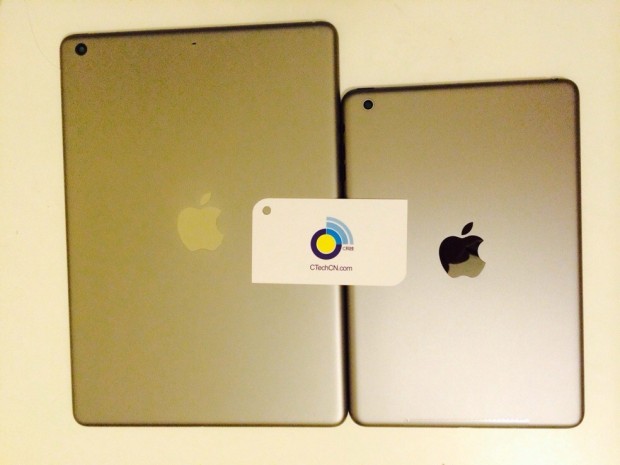 Camera:
It is expected that Apple might not make any compromises while upgrading the camera. The previous version of iPad mini has 5 MP of camera and it proved to be a good punch for the camera lovers. We are expecting that it would now sport better than the 8 MP camera found in iPhone 5S. Generally Apple products perform well in low lights as well, so the same is obviously expected from iPad mini 2.
Battery Life of iPad mini 2:
As we are expecting that the device will have retina screen it will need more factors to power it up. The size of the tablet is just the same as the previous one,the brand might increase the battery size. The enhanced CPU might improve the performance but might not be enough to satisfy the hunger of the screen.
Similar to Nexus 7, iPad mini 2 can last slightly more than its previous model. The iPad mini had lower battery life but this did not affect the image of the device. We don't have much information about the battery, so it is better to wait for the detailed info from the brand.
Do you want to upgrade?
If you have an iPad mini and are in a dilemma of whether to upgrade it or not, it's a bit tricky decision.The display and the processor of the iPad mini are not that powerful and the screen is not that sharper, so you might feel happy for a while but not for so long. The iPad mini 2 have much better and advanced features and might impress you. If you are not a gaming freak and don't need a device for multitasking or fond of using heavy apps, you might not need any upgrade at all. Apple might launch this iPad mini 2 in amazing colors like Gold, Silver and Space gray.