Have you ever found yourself in a situation where you're organizing a party or wrapping gifts for your loved ones and you need a little creative help with that? Maybe some assistance with spicing up the party drinks and dishes or dressing up and personalizing the gift packaging? No worries, with the right app and a pinch of creativity, you can organize the best holiday party, birthday bash, wedding celebration or any other event. One app that can help you in this endeavor is Labeley.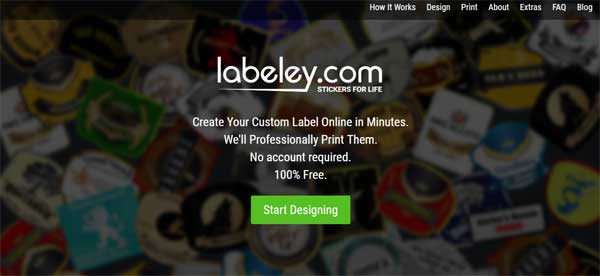 What is Labeley?
Labeley is a free online label maker for creating all types of labels and stickers for various purposes. The tool has five categories for creating general, kids, beer, and wine and holiday labels. Depending on the decoration intent, you can play with the tool and create beautiful beer and wine labels, personalized gift tags, fun stickers for holiday craft centerpieces, customized place cards and much more. The tool has a very clean interface which does not require any technical or design skills. Everyone with a computer and Internet access can use it to create unique label designs.
How does Labeley work?

Once you choose the label category, the interface opens. On the left side, you'll notice a sidebar with five different label elements (shape, border, background, graphic and text) and an extra feature to upload and add any image from your local disk and fully personalize the design. You can choose among lots of available ready-made shapes, borders, backgrounds and graphics.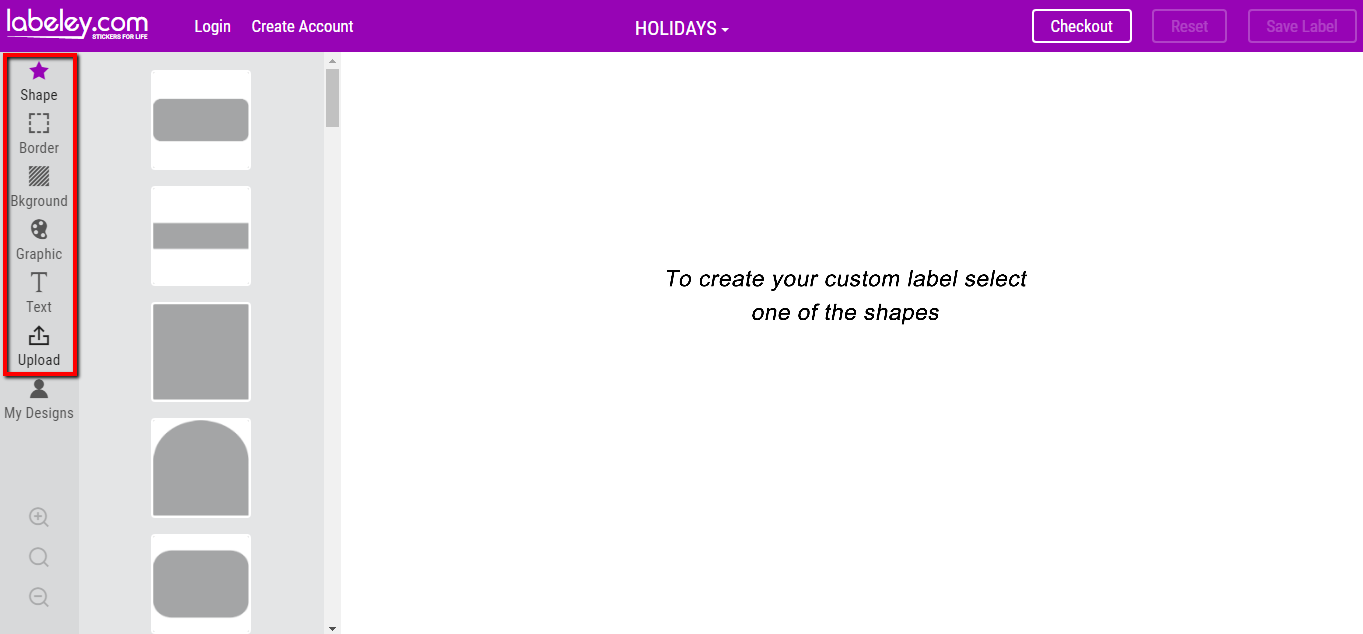 Apart from that, Labeley enables you to move, resize, or rotate any text, graphic or image that you've added to the design. The designing process starts with selecting one of the shapes. Once you've chosen the general shape for your label design, you add and customize all the other elements.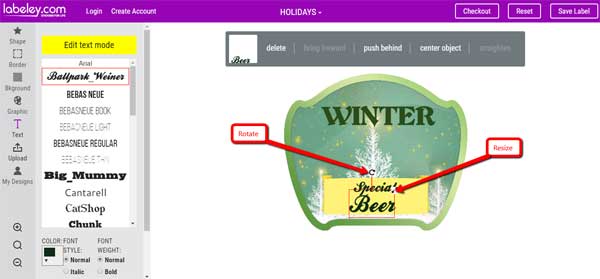 How to save your designs?
It is important to mention that there is no limit to the number of designs you can create with Labeley. You can use it to create as many labels designs as you like. You can save any design by clicking on the "Save Label" button. Your design will appear on the left side of the screen where you can download it by right-clicking on it and choosing the "Save as" option. There is no need whatsoever to create an account or provide any personal or contact details to use the tool or download the label. However, if you want to save your designs for future modifications you can register a free forever Labeley user account by providing email address only.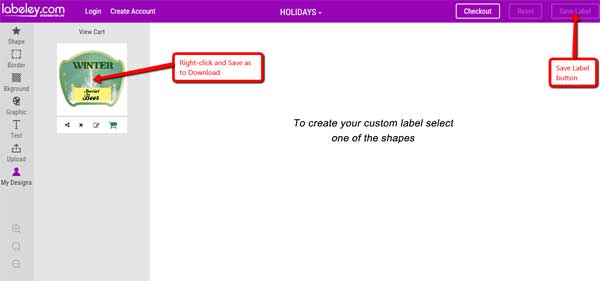 Regardless of whether you've been invited to a party or you're hosting one, a tool like Labeley is good to know about and bookmark for quick access. You'll be able to create multitude fun stickers for any occasion in minutes and surprise your loved ones with gorgeous holiday cards, party decorations, gift seals, and tags, etc. So visit Labeley and jazz up any party.