The Razer Blade 15 is a powerful gaming laptop that has a combination of great features and builds quality. This is one of the Premium gaming laptops that has made a name for itself in the gaming arena. The premium look and feel that this machine offers; make it unique and special when compared to other gaming laptops.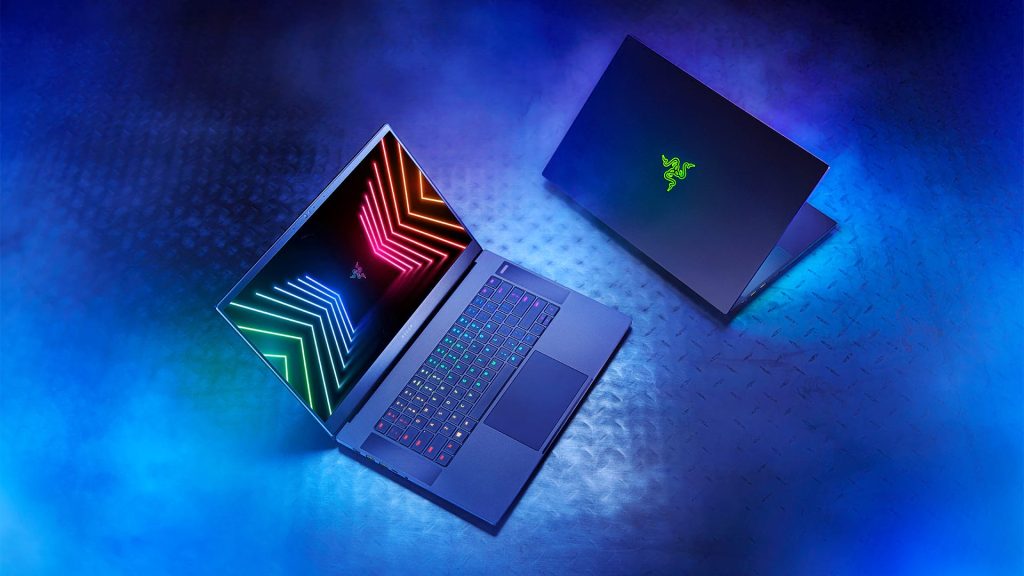 If you prefer a great gaming laptop that looks like a premium product without being an edgy plaything, the Razer Blade 15 is a great option if you don't consider the price factor. In this article, we will discuss some of the advantages of choosing the Razer Blade 15.
A Superior Design:
The Razer Blade 15, 2020 model does sport the same aluminum unibody design that the laptop is known for and almost resembles the MacBook Pro. It features two large speaker grilles at the top of the laptop along with a trackpad that is truly one of the best in its class on a windows laptop.
It is a trendsetter and one of the premium options available for laptop gaming enthusiasts. Its sleek design and portable chassis feel light and elegant; thanks to its fully machined robust aluminum build. The brand logo remains lime green and is present on the laptop lid.
Razer has not prioritized thinness above other things since they did not want to compromise on the thermals and performance. The Blade 15 advanced model does have some more physical changes that make it more aesthetic. The main update has been done in the keyboard layout where the arrow keys have been shrunk to enable a full-size shift key.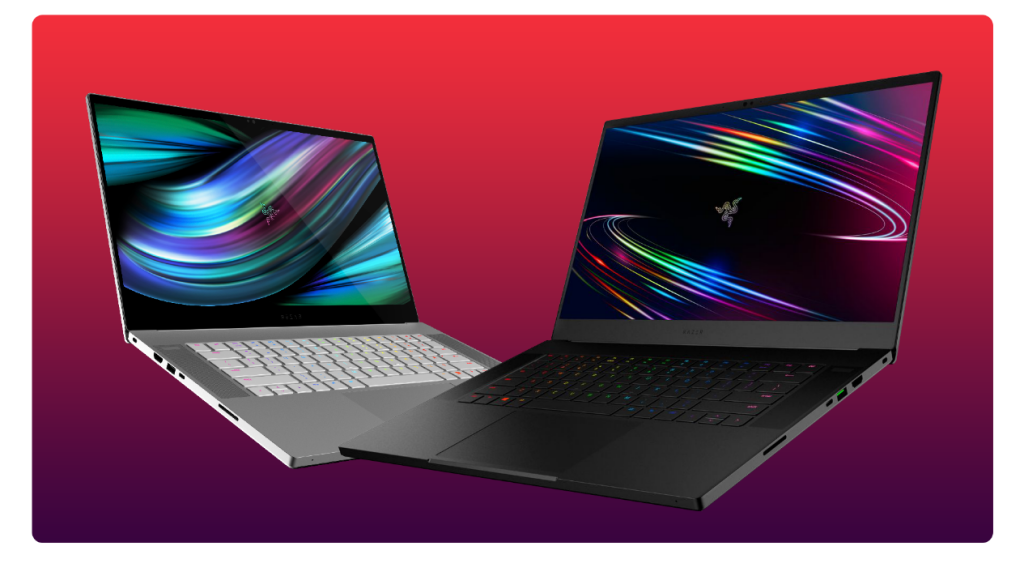 The keyboard is quite comfortable to type on with lesser key travel and each key is individually backlit with a customizable lighting option. The touchpad is extremely smooth and feels great to use. The quality and feel are more superior and the response is great.
The Razer Blade 15, 2020 version does include a UHS-III SD card reader and the USB Type-C ports that support charging (this is in addition to the power jack and the charger that charges the laptop). So in total, the Blade 15 includes two USB Type-C ports, three Type-A USB 3.1 ports, an HDMI connection, and an SD card reader that help users to increase storage capacity. You can easily plug in a gaming headset, mouse, and keyboard without any connectivity issues.
On both sides of the keyboard, you will find big speakers that do wonders to the overall audio quality. They do not sound as good as the Macbooks but still manage to be quite efficient.
Great Performance:
The Razer Blade 15 does feel like a premium device with its excellent chassis and a display with very little flex. Its 1080p display comes with a whopping 300 Hz refresh rate and 300 nits of brightness. With 111% of the sRGB color gamut, its display is perfect for some serious gaming.
The Core i7 processor and RTX 2080 super will help you to touch that 300 fps on most major games. It also comes with the Windows Hello facial recognition with the IR-equipped webcam. All this helps this laptop to handle most of the recent PC games at max settings.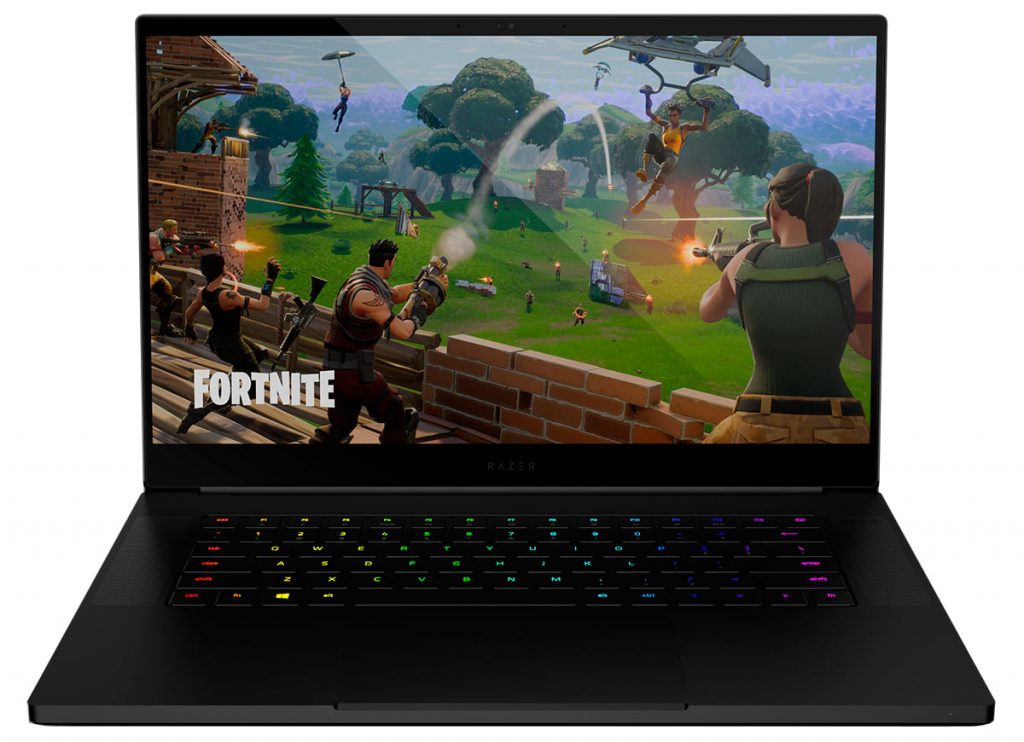 One of the toughest games to run currently; The Metro Exodus has managed to hit more than 60 fps with the ray-tracing turned off and others at max. But with the ray-tracing turned on the laptop was still able to manage 50 fps which was still a decent play. The Razer Blade 15, advanced edition 2020 version boasts of many notable upgrades that include an Nvidia GeForce RTX 2080 Super (Max-Q) GPU and a 300Hz display.
The brilliant combination of features has made it a much sought-after gaming laptop across the world. The Razer Blade 2020 boasts of the best Intel Comet Lake-H processors and RTX Super graphics chips which boosts its performance.
Software and Features:
The Razer Blade15 comes with the Razer Synapse pre-installed. You can create a separate profile for running on battery or running it while keeping it plugged in. You can change between different power modes to meet your specific requirements.
Battery Life:
This laptop doesn't last all day on battery power mainly due to its super-fast display and energy-consuming performance that puts more stress on the battery. Certain tests have shown the battery to last for 5 hours and 3 minutes. You can get some work done without the charger, but for a longer duration of work or play, you would need the charger. This laptop can last for 7 hours and 31 minutes for a locally saved 1080p video, but if you are streaming that number will definitely go down.
Also read: Best gaming phone 2022: the top 5 mobiles for gaming
Conclusion:
The Razer Blade 15 Advanced Model does not make any compromises when it comes to size, performance, display, design, or audio. This laptop performs well in most of the tests that were done. It also performs well on most game titles. This laptop is a little expensive when compared to similar other laptops. If you want a strong performer that is thinner and lighter than most of the other laptops available in the market; then it is hard to beat the Razer Blade 15 Advanced Model. It comes with a great touchpad that is very receptive and useful for doing any creative work or gaming sessions. 
This laptop is available in both online and offline stores. If you prefer to get it online then choose your favorite store that offers online shopping in UAE and get it delivered right to your doorstep without any hassles. It can help you to enjoy playing most of the latest PC games that are currently available in the market.