iGlass doesn't exist yet, but Apple's certainly been thinking about it: in US patent number 8212859, "Peripheral treatment for head-mounted displays", it outlines "projecting a source image in a head-mounted display apparatus for a user" to deliver "an enhanced viewing experience" for her or him. Smart specs, in other words.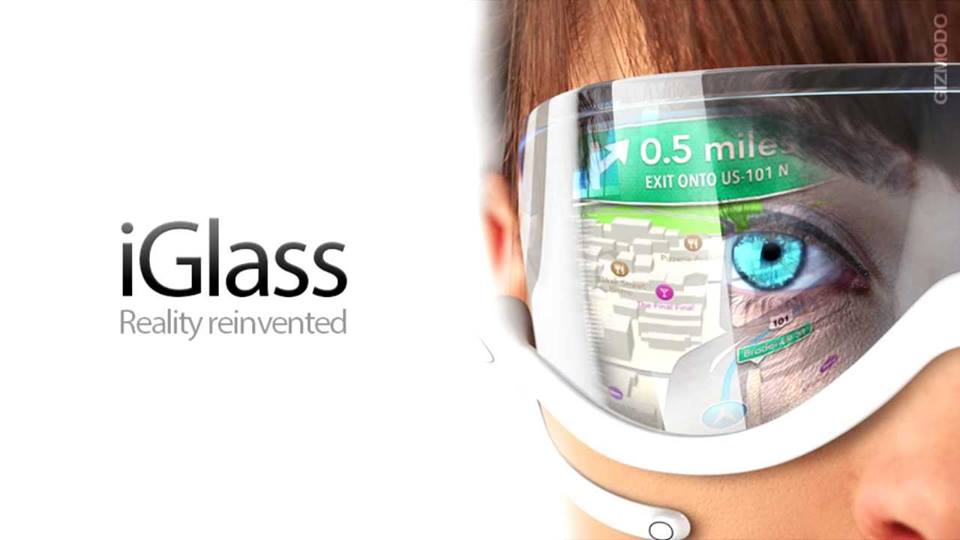 Apple's approach as a company is very different than Google. Its team won't let a product out before designers believe it is ready. This allows them to craft the best first impression possible, right out of the gate. When the product arrives, it's polished, and more exclusive.
Apple's insistence on tightly controlling its products naturally makes them more secure, and the company takes potential security concerns more seriously. Apple would be less likely to put a camera on its glasses, or would at least provide visual notification for when the camera was operating. Otherwise, Apple would have to ban its product from its own campus. Apple seldom makes the first product, it just waits until it can do the first good product. With MP3 players, a variety of vendors beat Apple to the market, but by studying these competitors, Apple engineers perfected the iPod, which took the market by storm. The iPhone was far from the first smartphone, or even the first to rely entirely on a touchscreen – the LG Prada was almost identical in hardware. Apple just made massive improvements to the user experience, and – yet again – the iPhone took that market by storm. Apple's first tablet came almost a decade behind Microsoft's, because it took that long to develop the core technology that made the thin, light, and relatively inexpensive iPad work. And it took the market by storm.
This suggests that iGlass is likely years off, but when it arrives, it will be better looking and backed by stronger services and experiences than Google's offering, which is very likely to have died off in the meantime.