How to make your home a smart home in India? Full guide!
Smart home technology is revolutionizing the way we live, making our homes more comfortable, secure, and energy-efficient. India is one of the fastest-growing markets for smart home technology, with the market expected to grow to US$ 1.96 billion by 2023.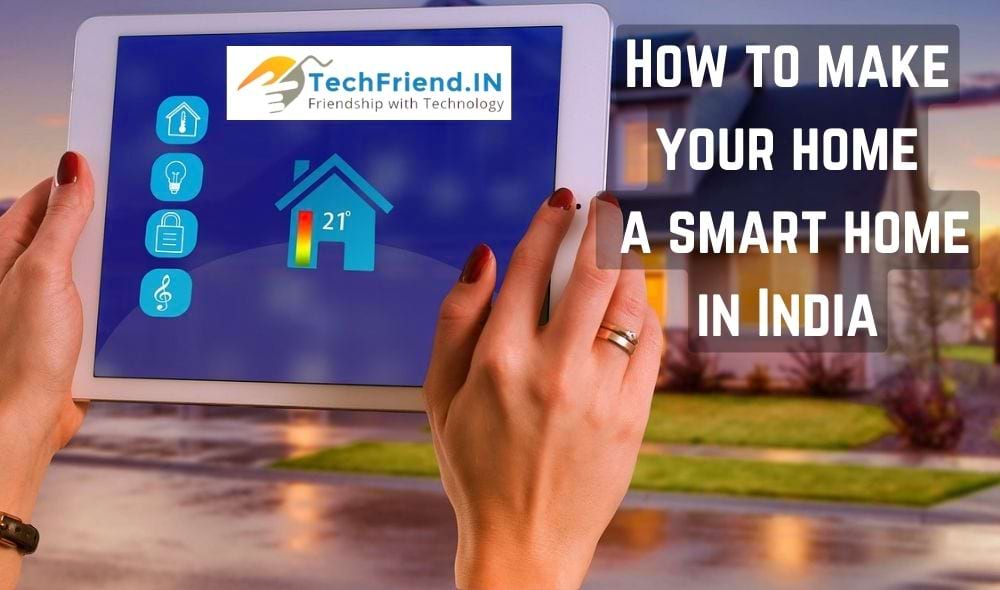 There are a number of ways to make your home a smart home in India. One of the most popular is to use a home automation system, which allows you to control a variety of devices and appliances in your home from a single app on your smartphone or tablet.
Another popular option is to use smart home security systems, which can include features such as CCTV cameras, door and window sensors, and motion detectors. These systems can help to deter burglars and give you peace of mind when you're away from home.
If you're looking to save energy, you can also consider installing a smart thermostat, which can automatically adjust the temperature of your home based on your daily routines and the weather outside.
There are a number of other smart home devices and products available on the market, such as smart lighting, smart plugs, and smart home assistants like Amazon Echo and Google Home. With so many options available, you're sure to find a way to make your home a smart home that suits your lifestyle and budget.
So what do we need to make a smart home?
1. Internet connection with WIFI – A home internet connection is important for a number of reasons. It allows you to stay connected with friends and family, work from home, get news and information, and stay entertained.
In India, you can take Jio Fiber broadband starting from 399 INR per month
or Airtel Xstream Fiber Broadband connection for just 499 INR per month.
2. Automatic lighting: This can be anything from light bulbs that automatically turn on and off to entire lighting systems that can be controlled from a smartphone or other device.
You can use PIR motion sensor-based bulbs/lights for the front side lighting, Varanda lightning, and passage lighting of your home. So that lights will be on automatically whenever someone is in the area and off when left the area.
You can buy Motion sensor bulbs for less than 400 INR and replace the normal bulb without any extra work.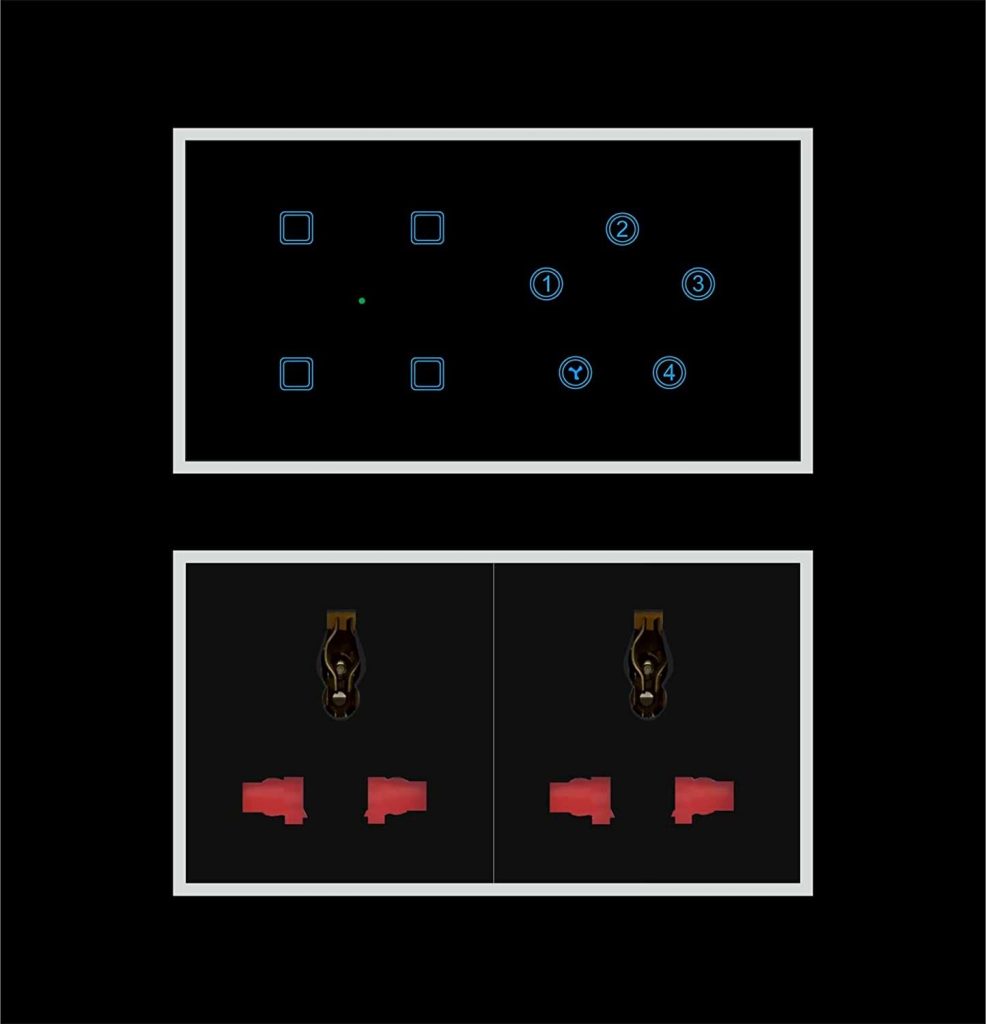 If you want to replace your traditional switchboards with Smart switchboards, you can use Smareefi modular switches, plugs, or their ready-made touch switchboards, works with Alexa, and Google Assistant and can control from the mobile app from anywhere in the world. I'm using it for my home and working fine for me without any issues for more than 2 years.
3. Smart thermostats: These can be controlled remotely to help save energy and money, and some can even learn your habits to optimize heating and cooling.
There are many Smart AC and FAN already, that you can control by voice or mobile app. So you can use those instead of investing in a thermostat.
4. Home security: This can include everything from security cameras that can be viewed remotely to smart door locks that can be controlled with a smartphone.

A security camera is a must-have for security at your entrance or gate, I'm using MI and Qubo Smart Security Camera for my home. You can use any of these. Both cameras you can control from anywhere, watch live video, download, share, two-way talk, and more.
Smart Door lock – A smart door lock is an electronic door lock that uses either an app or website to remotely control the door lock from anywhere in the world. All you need is an internet connection.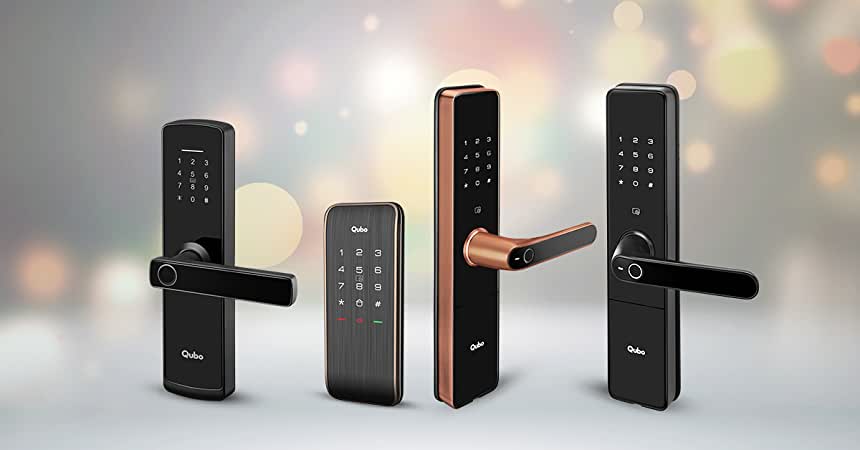 Smart door locks offer a number of advantages over traditional door locks. Firstly, you can grant or revoke access to your home from anywhere in the world. Secondly, you can receive notifications when someone enters or exits your home.
Finally, you can set up temporary access for visitors, such as housekeepers or babysitters. If you're looking for a smart and convenient way to secure your home, then a smart door lock is a great option.
I'm using Qubo smart door lock and Lavana Smart lock. Make sure the smart lock you choose has WiFi support else you can't control it remotely.
5. Smart appliances: These are becoming more and more common, and include everything from fridges that can send you reminders to ovens that can be controlled from your phone.
If you search online, you will find many smart appliances and you can make unsmart appliance smart using WiFi-enabled smart plugs.
Like I use 16A Smart plugs to on, off, and schedule the motor pumps. You can buy it here:
I use Alexa Dot smart assistant for voice control everything, you can buy it here:
smart home technology is becoming increasingly popular as it offers homeowners the ability to control their home environment from a single, centralized device. While there are many different types of smart home technology available on the market, the most common include products that allow homeowners to control their lights, security system, and appliances remotely. In addition, many smart home products are now compatible with voice-activated assistants such as Amazon Alexa and Google Home, making it even easier for homeowners to control their home environment without having to lift a finger.
While smart home technology can offer a number of benefits, it is important to remember that it also comes with some risks. For example, if a hacker was to gain access to your smart home system, they could potentially control your lights, security system, and appliances. In addition, if you forget to secure your smart home system properly, you could be inadvertently providing criminals with a way into your home. As such, it is important to weigh the risks and benefits of smart home technology before making any decisions.
Incoming search terms: