Are you feeling stuck with your Airtel Prepaid service? Fret not, as we're here to provide you with some handy tips to help you recharge your Airtel Prepaid plan and get fantastic discounts and cashback offers! Read on to find out how to get the best deals while recharging your Airtel Prepaid plan.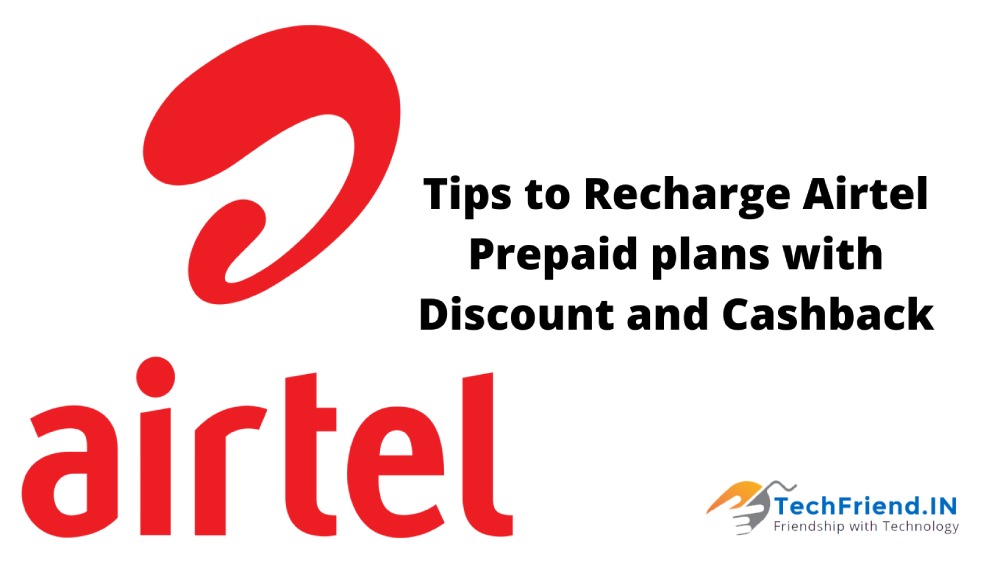 How to choose the right plan from Airtel recharge plans
Making the right recharge plan choice is key to getting the best value on Airtel. When selecting a plan with Airtel, budgeting and personal usage habits should be considered.
Airtel has a variety of plans – from Unlimited data, Calls & SMS combos, Data Only Packs to Special Recharge; making sure that customers have access to plans that suit their needs. Offers such as free calls, unlimited data packs, discounts on recharge plans of airtel, and other deals are part of Airtel's portfolio of rewards.
The most popular Airtel Prepaid Recharge Plans include:
Unlimited plans allow for faster streaming and downloading so users can stay connected without any drop in speed. These

recharge plans also include

unlimited local, std calls SMS,

free incoming calls,

and access to the airtel Xstream app. These packs come with discounts and cashback offers from time to time.
Calls and SMS combos are one of the most cost-effective options for customers who use different services. With these combo packs, one can opt for unlimited calling minutes or text messages along with bonus minutes or anything related to data valid for limited validity periods only. These offer unlimited voice calls without any capping on Data usage improving a customer's connectivity experience.
Smart recharge plans: Airtel offers various smart recharge plans for its prepaid recharge customers. These plans include various combinations of talk time, data, SMS, and validity. To find the specific plan that best suits your needs, you can visit Airtel's website or use their mobile app to view the available options. Some examples of Airtel smart recharge plans include:

Airtel Smart Recharge – Rs. 49: Provides talk time of Rs. 38.52, 100MB data, and a validity of 28 days
Airtel Smart Recharge – Rs. 98: Provides talk time of Rs. 77.04, 200MB data, and a validity of 28 days
Airtel Smart Recharge – Rs. 199: Provides talk time of Rs. 153.08, 1GB of data, and a validity of 28 days

Please note that prices and plans may change over time and may vary by region.

Data Only Packs:

Airtel data plans

are ideal for light mobile internet users who are mostly browsing apps or staying connected on social media platforms such as Facebook, Instagram, etc.; these also offer heavy discounts when compared to normal recharge plans or freebies giving you more value out for your money spent.
When considering an Airtel prepaid recharge plan choose one that best fits your needs – long-term commitments are not necessary if you opt to go with short-term solutions; make sure you consider all the features offered by each plan before choosing the right one according to your needs. Look out for special promotions or deals; they sometimes offer great discounts or cashback added upon recharges so keep an eye out!
Airtel mobile recharge on online recharge providers:
Airtel is one of the most popular mobile network providers in India and has some of the best-prepaid plans. To recharge these plans, you can use online recharge providers like Paytm, Mobikiwi, Freecharge, Cred, and Amazon Pay.
Each service offers a range of discounts and cashback offers that you can make use of to get the most out of your Airtel Recharge Plans.
Paytm offers several discounts and cashback deals for its Airtel Recharge customers. You can get cashback on recharges for a certain amount or specific services such as Domestic Flight tickets. The discounts offered are applicable only when you pay through their secure payment gateway and are valid across any mobile network provider.
Mobikiwi also has some great discount and cashback deals on Airtel Prepaid Recharges. You can avail of up to 10% extra benefit by using their service when recharging your pre-payment account with any amount or plan type chosen by you. Additionally, Mobikiwi also provides special discounts on plans with recharge booster packs such as free data boosters, additional talk time benefits, etc., when subscribed with select payment platforms like Credit cards/ Debit Cards/ Wallets, etc.
Freecharge also gives great discounts to its customers when making payments through their platform for Airtel Recharges whether it be planned recharges or emergency top-ups for yourself or someone else's phone number prepayment account at no extra cost along with assured Cashbacks from 1%- 20%.
Cred too runs promotions specifically tailored to

airtel prepaid recharge plan

users where one can avail of exciting Cashback Offers while choosing your

best airtel recharge plans

at various points throughout the year while using their website or app as a preferred mode of payment. Some such instances include Cred offering up to Rs 300 cashback directly into the user's wallet on purchases made during special sales festivals like Diwali or Christmas specials etc.
Amazon Pay has even more exciting schemes up its sleeves exclusive to all airtel prepaid subscribers where they provide up to 50 percent rewards on their everyday utility services like Shopping at Groceries stores; buying movie tickets; booking Bus/ Hotel Tickets & Payments via Amazon Shopping Platforms, along with many other attractive discounts that one can redeem anytime within a given period against all purchases made via Amazon Pay Wallet Mode Of Payment Only! It is highly recommended that one download the amazon pay app either from Playstore (android)or App store (Ios)to keep an eye on & grab an opportunity whenever these amazing vouchers come by!
Google pay is another alternative wherein users are constantly notified about great seasonal freebies & bundle offers available upon signing up on their platform Or paying certain bills after topping up their pre-payment balance (Hosted By Various Online Service Providers). Examples Of Such Deals Include Getting Rs 25/- Cashbacks On Any Bus/Railway Ticket Bookings Along With 50 % Discount Offers On All Grocery Shop Purchases Etc.
Airtel Thanks App offer, discount, and cashback on Airtel Recharge Plans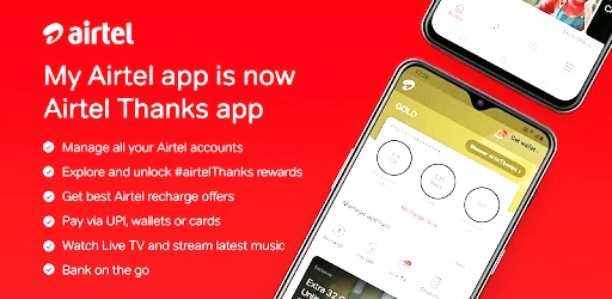 The Airtel Thanks app is a convenient way for Airtel prepaid customers to get the best offers on their recharge plans. With the highest discount and cashback, Airtel makes it easier for customers to save money on their recharges.
For existing Airtel, Thanks customers, the easiest way to get access to exclusive discounts and cashback is through the Airtel Thanks app. By leveraging the app's advantages and using its features, customers can save more on their recharges.
One way to save money is by using the automatic recharge feature in your phone settings. This will ensure that you never miss out on discounted deals and bonus offers during your recharge.
Another great tip is to take advantage of one-time special offers like 50% cashback or extra data that are available exclusively through the Airtel Thanks app.
The Airtel thanks app offers some exclusive airtel recharge plans which are available only if you recharge on the Airtel app.
On the Airtel app, you can also Recharge for your friend's Airtel number with any Airtel prepaid recharge plan and earn a commission. You can later use the earned commission to buy any recharge plan of Airtel for yourself.
You can also check the latest airtel offers on the

airtel online recharge platform airtel.in. There you can find all up-to-date information about airtel tariff plans, new airtel recharge plans, airtel recharge offers, airtel data plans, and other airtel plans.
When it comes down to it, there's no better way of saving more money than being smart about your recharge plan choices. With a bit of digging around online and by utilizing these tips & tricks, users can make sensible decisions when opting for prepaid plans – getting better value-for-money options at discounted prices!