Gone are the early days of the Wed where we has only a handful of search engines to point us to data that we otherwise wouldn't have encountered. Not immediately, at any rate. We are all conversant with the Goggles, Yahoos and Bings of the world. What about some other nice, specialty search engines that don't offer you the regular jazz? We try and enlarge the scope of a search engine below
Behind the scenes: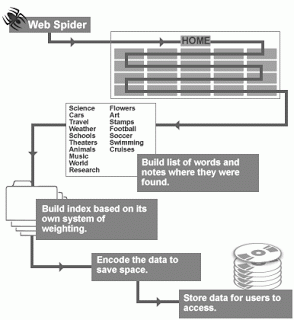 Before we get ahead of ourselves, if you've always wondered how a search engine works, here's a brief crash course into what goes behind the scenes when you're searching for information through Google, for instance. While typing the keyword, Google tries to complete your query based on a query processor that tries to predict and serve results off Google's servers. After pressing Enter, the query hits Google's index servers—they're thousands of server farms housed in data centers located around the globe that record every single webpage.
Next up, Using Google's Page Rank technology the top search results for your query are calculated by document servers. Google's Ad servers then try to plug in contextual ads in the search result page. Once that's done, Voila! Within milliseconds, the document server's top 10 search results, Ad server links, and social elements come together to form the Google search result page you finally view in your Web browser.
However, since Google – and other popular search engines with big coffers – tries to index close to the entire publicly accessible Web and provide results within a fraction of a second, results aren't always optimum of refined. Many of us must' be experienced this inefficiency of large search engines sifting through exabytes of data.Others who noticed this problem (or opportunity?) went ahead and actually did something about it, Given below are a list of niche search engines (or websites) that cater to uncommon needs.
Answer Engine: Quora 
Quora is a community-based search engine that focuses on users answering questions on topics that they are self-professed experts on Users have the ability to vote up or vote down any answer to any question. A democratic process thereby ensures that the best set of answers is visible at the top of the page while low-quality replies are relegated to the bottom. This site is much better than yahoo Answers, and definitely worth checking out.
Stats overload: Wolfram Alpha

Wolfram Alpha calls itself more than a search engine, providing "access to the world's facts and data and calculating answers across a range of topics". And it does that pretty well. Wolfram Alpha is a great tool for mining stats and data sets, packaging them nicely in an easy-to-understand format and making you much the wiser.If you find the whole thing too daunting in the beginning, just visit hyyp://www. Wolframalpha.com/
Private browsing: Duck Duck Go / Ixquick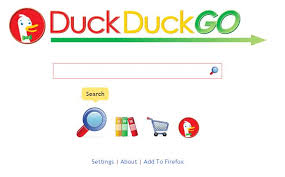 If you're paranoid about leaving an online trail, be warned that search engines do track what information you seek and the type of websites you visit. However, if you want to keep your on line search quests undetected, try checking out Ixquick.com or duckduckgo.com – two search engines that promise to not track user activity. Based on the search query, Ixquick returns search results from other popular search engines – Duck Duck Go also works on a similar model  Not only does Ixquick not record IP addresses of incoming visitors, it also does not share their personal info to advertisers.
Social search: Topsy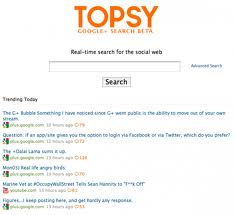 This search engine searches content published on Twitter and the web, sorted by relevance or date. Topsy specializes in providing search results for trending topics on social networking websites, pointing to expert websites and social accounts for a topic, and even decouring through Twitter tweets to hunt what you seek.
Academia:
Often while searching for information, we forget to access the treasure trove of knowledge assimilated and distributed by famous universities from around the world. Visit Cornell University's http://arxiv.org/ for everything on Advanced Sciences: or the University of Southampton's http://cogprints.org for mining information on topics related to General Sci- ence. Don't miss visiting http://medlineplus. Gov, the U.S. National Institutes of Health's website on public empowerment.