Would you like to display a message before the desktop appears every time you boot?
Set a greeting message on windows 7 that appears before the desktop, You can do this in almost no time with a small change in the registry.
Click on "Start" and enter the term "regedit" under "Search programs/files". Windows presents the search result directly in the Start menu.
Under "Programs", click on "regedit.exe" with the right button of the mouse. In the context menu, select "Run as administrator". If required, authorise this instruction by selecting a user account with administrator rights and entering the required password. After that, in the left pane of the registry editor, navigate to the key "HKEY_LOCAL_MACHINE\SOFTWARE\Microsoft\Windows\CurrentVersion\Policies\System".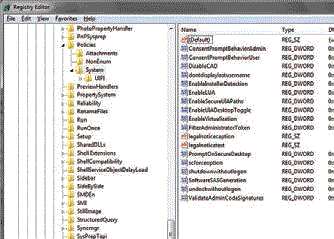 Now, you will see the character strings "legalnoticecaption" and "legalnoticetext" in the right section. Using "legalnoticecaption", define a title for your message, and enter the actual message text under "legalnoticetext". After that, double click on the value names and enter your details under "Value" in the following dialogue "Edit string". Finally, close the registry editor and restart your PC for the settings to take effect.
So share any enjoy with Friends……….