Aided by robotics and digital technology, the Fourth Industrial Revolution (FIRe) is continuing to drastically change almost all industries on a global scale.
Similar to the industrial revolutions of the past, this presents new ways to communicate, perform business transactions, and to fulfill our day-to-day needs.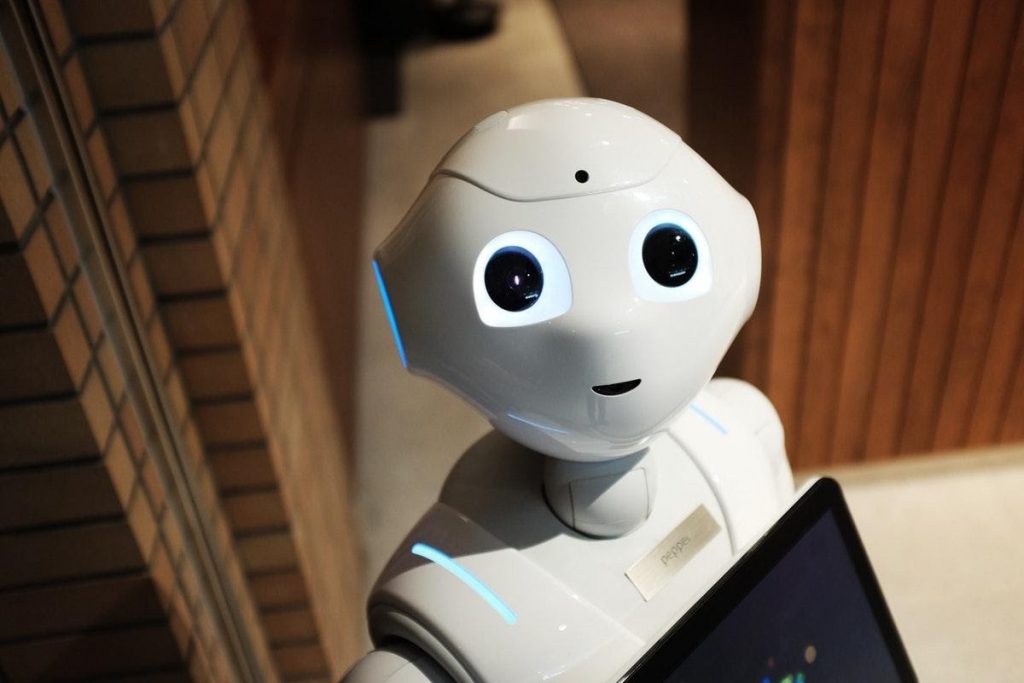 For example, lots of factories all around the world today are supplementing the skills and expertise of human workers through smart machines and ubiquitous applications.
Increased levels of productivity and efficiency are observed across the board when human workers use robots and smart machines to perform iterative processes. 
This is when accuracy is of utmost importance, especially for tasks that are often dangerous and can pose serious risks to their health and well-being.
It is similar to how we liberated ourselves hundreds of years ago from tedious, repetitive tasks through the help of domesticated animals for our agricultural, construction, and transportation needs.
However, FIRe is fundamentally different from previous industrial revolutions.
Ample evidence indicates that never-before-seen changes are continually emerging. This is evident across grassroots communities, schools of thought, large-scale economies, and vital industries all around the world.
For instance, autonomous remote machines equipped with robotics technologies and AI (artificial intelligence) applications are poised to disrupt the world's service supply pipelines, manufacturing processes, logistics protocols, business systems, and distribution chains.
Effects of Robotics to Manufacturing Industries by Numbers
According to a recent survey by the Pew Research Center, approximately 52% of industry experts and R&D groups say that new industries and human resource skill sets will emerge across manufacturing industries in the next few years — mainly due to robotics, AI, and IoT.
Meanwhile, the remaining 48% claim these disruptive technologies will displace blue and white-collar workers across these industries at an unprecedented scale in the next five years.
However, some specialists advised that cost-effectively balancing out these displacements will require new ways for manufacturing companies to train their human workers. This is primarily for using modern technological processes, production equipment, and remote management tools.
"They can no longer wait for an educated and trained next generation of manufacturing talent," says Jennifer McNelly, TMI (The Manufacturing Institute) President.
These impacts are primarily attributed to the integration of unique technologies into biological, physical, intellectual, and digital worlds. 
The cornerstones of FIRe are robotics, machine learning (ML), deep learning (DL), computer vision (CV), 3D printing or additive manufacturing, crowdsourcing, and IoT (Internet of Things).
Pretty soon, the impact of these advanced technologies can again suddenly change, primarily through the open-source contributions of independent development groups. This is for a variety of automation tools, IoT applications, and crowdsourcing concepts.
4 Ways Robotics Will Transform the Manufacturing Industry
1. Sustainable Growth in Overall Productivity & Efficiency
An increase in overall productivity and work efficiency can be expected from a variety of manufacturing requirements. This is because collaborative robots are designed to work alongside human workers, without risking the health and well-being of any person around these machines.
Also known as cobots, these smart machines feature ML-powered electronic sensory systems. These are designed to integrate inherently safe behavior, especially when they interact with human workers.
This is the primary difference between cobots and traditional robots. Plus, this is the main reason why lots of industry experts predict substantial growth in cobot sales around the world.
At the time of writing, cobot sales account for just 5% of overall global robot sales.
That's because traditional robots are required to be operated remotely, or from a safe distance from an enclosed space. This makes it more costly to implement, and quite a bit more challenging for human workers to use.
2. Faster Routes to Market
Robotics and other advanced technologies are continuing to streamline a variety of processes. These are mostly required for rapid prototyping, manufacturing, quality assurance testing, packaging, and distribution.
For example, prototyping can be much faster and less costly today. That's because robots can accurately design and fabricate 3D printed molds for plastic injection requirements of tiny components and enclosures.
On the other hand, robots can considerably reduce production errors and accuracy issues when manufacturing these designs. They can be equipped with sensors to detect problems that might be difficult, if not impossible, for human workers to spot.
Meanwhile, quality assurance processes can be significantly improved in straightforward ways today. Robots can implement thorough iterative tests in environments that are often dangerous to the health and well-being of humans.
For example, the effects of x-ray waves and other forms of therapeutic radiation to the electronic systems and bio-compatible enclosures of modern medical implants like pacemakers can be iteratively tested and accurately observed. 
This can be performed through the sensors of these robots, without any danger to human workers.
Also, packaging processes and distribution systems can be less costly with the help of smart robots. Generative AI applications for creating packaging designs can be integrated into the sensory systems of production robots, which can reduce if not eliminate costly mistakes.
Autonomous machines can also streamline the logistics requirements, sales and marketing campaigns of manufacturers, distributors, and retailers.
This is through GPS tracking, auto inventory-updating, and digital payment systems, which can be inserted into the integration platforms of these robots and smart applications.
3. Higher Impact Benefits
Through these robots, a worker can avoid tedious, repetitive tasks that can be quite stressful to the human body. This translates to more time, energy, and motivation for a worker to learn creative, higher impact skills.
In turn, this provides businesses with the opportunity to scale up their operations and expand to other profitable markets through the use of their existing human resources.
More so, businesses can expect to invest lower insurance premiums for their human workers.
This is after significantly reducing risks and dangers of an employee's tasks in the workplace because of robots and smart applications.
Think of it as fulfilling a manufacturer's growth and expansion plans with the time, money, and other resources that they save because of these robots.
4. Collaborative Innovation
Open-source ecosystems, robotics, and AI continue to revolutionize how innovative products and systems are conceptualized, prototyped, tested, manufactured, distributed, and optimized.
For instance, DIY kits for home automation robots are beginning to rapidly educate upcoming generations of workers. 
Grassroots communities of veteran builders are publishing open source devices and applications that can speed up the learning process of these new makers in building and handling robots.
This, in turn, effectively prepares a strategically competitive population of more creative, highly technical workforces for a country's manufacturing industry.
A workforce that can competently use robots and cooperate with them in manufacturing and business environments can bring about the advent of more innovative concepts.
Additionally, their familiarity with collaborative open source ecosystems can expedite the innovative R&D, prototyping, quality assurance testing, production, optimization, packaging, and distribution requirements of manufacturers.
In Sum:
These are just 4 of the most straightforward ways of how robotics and other advanced digital technologies can radically transform the manufacturing industry of almost all countries around the world in the next few years.
To prepare your organization for the Fourth Industrial Revolution, keep these things in mind, and build your growth and expansion plans around these fundamental changes.
Author Bio: Heather Redding is a content manager for rent, hailing from Aurora. She loves to geek out writing about wearables, IoT and other hot tech trends. When she finds the time to detach from her keyboard, she enjoys her Kindle library and a hot coffee. Reach out to her on Twitter.