Importance of Safety While You get Tattoo
It is important to consider health as the primary thing when you are involved in any kind of activities for making yourself look good. There is a chance for you to make yourself look good with tattoos but it is important that that it is done in a safer manner so that you do not need to face any kind of trouble after it is done. Tattooing is a kind of body art that makes use of inks and these are injected into our body for creating the images that we want. Most of the youngsters are behind this awesome art form but it is important to know about the risks related with this.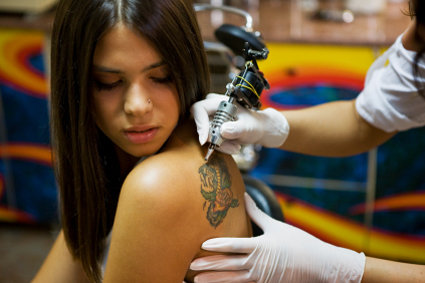 Tattooing is done with the help of needles that are sterile but still the site of it cannot be infected. The infection occurs with contamination of the ink due to the bacteria. You can identify an infection from the symptoms like pain, swelling and red rashes. An infection can occur within two to three weeks after doing the tattoo. Most of the infections can be solved with the help of antibiotics but there are some tattoo infections that do not respond to antibiotics too. There are also dangers of the diseases like hepatitis and HIV if the tattoo artist is making use of a used needle on you. Make sure that you are doing the tattoo in a safe manner.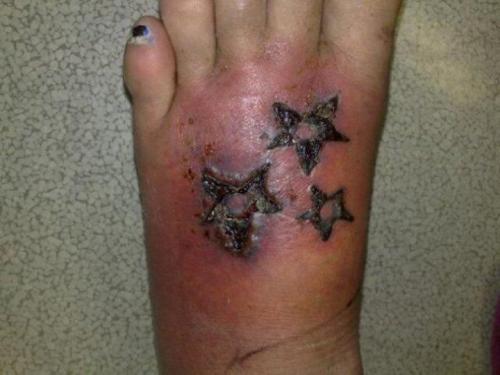 The other problem commonly faced by the people who does tattoo is allergy towards the ink. Most of the people are unaware of this kind of allergy and they came to know about it only after doing tattoo. There are chances for the reaction of allergy to occur as soon as tattoo is done on the skin. In certain people allergy can even occur after some years or months. You can identify allergy after tattooing through skin bumps, itching, rashes etc. It is important for you to take medication in such circumstances. There are chances for tattoos to worsen the condition of the skin in a bad manner. There are chances for them also to result in scar tissue. Bumps or small knots can form around the place where tattoo is done. This is the reaction of the body towards the foreign material which is the ink of the tattoo. The ink can mix with blood and it is not yet known whether this can cause any future problems.
When you do a tattoo on your skin, you should remove the bandage over it only after 24 hours and the area should be kept very clean. For the first few days of it, you should apply moisturizer several times in a day. It is also better to avoid direct sun exposure to the tattoo. Sunlight can result in the fading of inks faster.
It is always advised to do tattoo in a parlour that is registered and has license with it. You should ask about the expiry date of the ink that is used in the tattoo equipment. You should also ask the ink to be diluted in sterile water before it is used for tattooing. Make sure that you do the things that you love in a healthy way.
Author bio: Subramaniam is the writer has been writing number of articles on different subject. He wrote more articles relating to tattoo kits.
Incoming search terms: